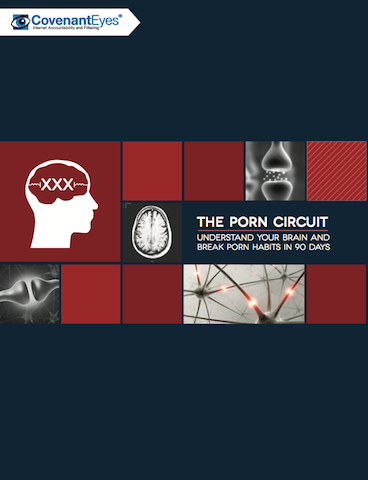 The pornified brain sounds a lot like Mick Jagger; it can't get no satisfaction.
On the surface it sounds absurd. Pornography offers endless opportunities for arousal. If a human masturbates to a wider range of images or videos, shouldn't that satiate? The simple answer is no.
Dr. Norman Doidge, author of The Brain That Changes Itself, explains in his book that porn is more exciting than satisfying because we have two separate pleasure systems in our brains: one for exciting pleasure and another for satisfying pleasure.
The exciting system, fueled by dopamine and anticipation, is all about appetite, such as imagining your favorite meal or a sexual episode.
The satisfying system involves actually having the meal or having sex, which provides a calming, fulfilling pleasure. This system releases opiate-like endorphins that provide feelings of peace and euphoria.
Pornography, Doidge writes, hyperactivates the appetite system. But the satisfying system is left starving for the real thing, which includes actual touching, kissing, caressing, and a connection not only with the body but also the mind and soul. The satisfying system releases oxytocin and endorphins, and bellows, in the words of Marvin Gaye, "Ain't nothing like the real thing, Baby."
The porn-saturated brain is fixated on sex, but real sex is intended for intimacy, explains Dr. William Struthers in Wired for Intimacy: How Pornography Hijacks the Male Brain. The pornified brain is ready for multiple partners, images, and sexual possibilities, but it is intended for a narrow focus of exclusive sharing. Porn's neurological superhighway is built for speed, but satisfying sex is designed for the slow and evolving discovery and appreciation of a loving partner. Porn provides few off-ramps (masturbation) that offer fleeting escapes that hasten the need for more. Meanwhile, a committed couple can have long and satisfying encounters with many off ramps for creative expressions of intimacy that are not genitally oriented.
Doidge writes: "Pornographers promise healthy pleasure and relief from sexual tension, but what they often deliver is an addiction, tolerance, and an eventual decrease in pleasure. Paradoxically, the male patients I worked with often craved pornography but didn't like it."