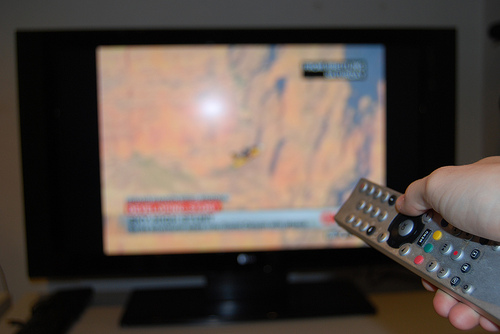 The Federal Communication Commission (FCC) announced recently that it's considering changing its decency standards. If the proposed changes are approved, it would lift the ban on explicit profanity (like the f-word) and non-sexual nudity (like full-frontal nudity) on broadcast TV and radio—even during hours when children could be watching television.
According to a press release, the FCC Chairman instructed the Enforcement Bureau not to press its current indecency standards in more than one million pending complaints, choosing to focus only on "egregious cases." These one million complaints have been piling up and now many of them are "too stale to pursue" (their words).
Public Invited to Comment
Now the FCC wants to hear from the public: Should the Commission make changes to its current broadcast indecency policies or maintain them as they are? Should explicit words be prosecuted only when they are "deliberate and repetitive" and used in a "patently offensive manner"? Should the Commission treat isolated non-sexual nudity the same way they treat isolated expletives?
Why Change the Indecency Protocols?
Why is public comment warranted? Because the public airwaves belong to the public.
The current decency protocols, according to the FCC, seek to balance the "constitutionally-protected free speech rights of adults" with "the need to protect children from harmful content."
In light of this, why does the FCC want to make any changes in the current broadcasting indecencies policies—policies that have been upheld by the Supreme Court?
If they want further proof of public opinion, I suggest they read the spirit behind the one million so-called non-egregious complaints. The complaints that are beyond the statute of limitations or don't contain enough information—these express the desires of real people with real concerns about indecency on public airwaves.
Want to voice your opinions? You must submit them formally on the FCC website before April 30, 2013.
Enter the code "13-86" in the "Proceeding Number" box and fill out the rest of the required fields.
Enter your comment, then press "Continue."
Review your comment, then press "Submit."
Read more on this from the Parents Television Council's open letter to the FCC.
Photo credit: http://www.flickr.com/photos/28478778@N05