Several years ago I was attending a meeting at church in preparation for an upcoming mission trip that I was participating in. It would be my first mission trip in several years and I was really excited about it. I remember thinking to myself as I looked down at my phone and saw that my wife was calling that it must be important because she knew about the meeting. So, I picked up…and began a new journey.
"You need to come home now," she said. "Why?" I asked. "Just come home, something has happened and you need to be here," was her reply. "Can't you tell me what is going on" I said? "Dan, please, just come home. I will tell you when you get here." she pleaded. "Okay, I'm leaving now."
I arrived home twenty agonizing minutes later to find my wife upstairs holding one of our children as they sobbed uncontrollably. Come to find out, she had walked upstairs to find that this child was looking at pornography. This was not just your run­of-­the-­mill nudity; it was very graphic and quite explicit.
After being discovered, the child immediately broke down crying and after a long night of conversation, more crying and confession gave a detailed account of how they had stumbled upon some websites and how that had led to wanting to see more. Thankfully, the activity had only been going on for a little over a week.
As I think back on the events of that evening and the conversations that transpired, Romans 8:28 seems so real to me. "And we know that God causes all things to work together for good to those who love God, to those who are called according to His purpose."
Jump forward about eight years from that night to today; not only did that event deepen my relationship with my child and provide me and my wife with an opportunity to guide them to pursue purity, I now have the privilege of walking parents through similar situations each and every day. I direct the parenting ministry of pureHOPE and get to speak to Christian parents all over the country about the unique challenges of 21st century parenting.
Last summer our team at pureHOPE finished a resource for parents that I am thrilled about. It is called Parenting in a Sexualized Culture and is available as a free download on our website. There are four sections in the resource:
The Foundation:­ Understanding God's Purpose and Design for Sex
The Conversation:­ Creating an On­Going Dialogue with Your Kids about Sex
The Technology:­ Developing a Tech Strategy in Your Home
The Legacy:­ Leaving a Godly Legacy.
I hope you will grab a copy of this resource and I pray that it will encourage you as you brave the tough moments that are sure to come, and seek to lead and guide your kids to pursue purity. Loving them through mistakes and imparting godly wisdom is worth it!
Photo credit: http://www.flickr.com/photos/slightlyeverything/
---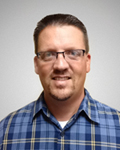 Dan Martin develops pureHOPE's parenting ministry activities and resources, collaborating with churches and para-church organizations in order to equip parents to raise kids in the sexualized culture around us. Prior to joining pureHOPE Dan was the Regional Vice President of the Southwest region for a national insurance company. He also served as the parenting coach for Chase Oaks Church.