We live in a mobile world and as such, parents are buying their children iPod touches, Android tablets, and smartphones. It simply is what people do nowadays.
But what are parents really giving their children access to? What can they do with that device? The scary answer is: anything they want. How can a parent monitor apps their child downloads and uses?
Let's put this topic into perspective. Currently Apple's App store is home to an estimated 700,000 active apps and the Android store has nearly 600,000. And they are growing. Nearly 940 new applications are submitted each day to Apple's App store and 828 apps daily to the Android market.
Do you know how your children are using their mobile device? What apps are they downloading? Which ones do they use to communicate with their friends? What games they are playing?
If you can answer those questions, you are in the minority.
So how do you stay informed about how your child is using their mobile device?
Here are some simple things you can do as a parent to stay informed.
Take an App Inventory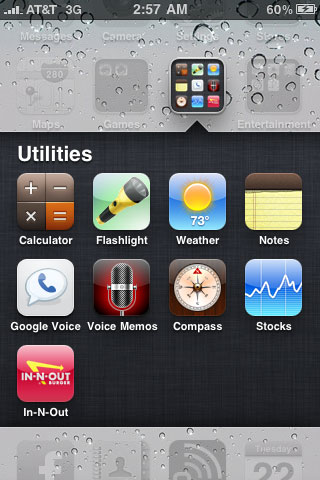 Periodically check the apps your child is using on their device. Remember, apps can also be inserted into subfolders. On iOS devices this function is called "nesting" and on Android devices it is called "stacking." It is important that you open these subfolders and monitor apps inside each folder. Not checking these subfolders will likely cause you to miss applications installed on your child's mobile device.
Application Categories to Be Aware Of
As you are looking through the different applications on your child's phone it will be come quickly apparent that you do not know what everything does. Here are few basic categories to think about.
Internet Browsers – Both iOS and Android devices come with pre-installed Internet browsers. It is important to know that these are not the only avenues to access the Internet. Additional Internet browsers can be installed, such as Dolphin and Atomic. These pathways to the Internet need to be identified.
Social Media – This category includes common apps such as Facebook and Twitter. These apps allow you to connect with others by sharing pictures, posting comments, etc. Snapchat is another example. This application allows people to share photos in a unique way. There are many more applications that fall into this category and it is important that they be identified on your child's device.
Games – Popular apps such as Angry Birds and Plants vs. Zombies fall it into this category. There are games that will allow you to communicate and play against other people. A game like Words with Friends allows two people to play against one another. Parents need to be aware of games that have a social aspect to them.
Research, Research, and More Research
Once you start doing an application inventory on your child's device it will become quickly apparent that there are apps that you know nothing about and your child does.
When you run across apps that you do not understand, take the time to do a little research. Search for the name of the application on the Internet and learn about what it is, what it does, and how it is used. You will also run across other helpful information that will better equip you as a parent and allow you to make a judgment call as to whether it is acceptable for your child to use that specific application.
This research will also allow you to have a more informed conversation with your children.
Locking Down Your iOS Device
While the strategies listed above are good starting points, Covenant Eyes recommends you take steps to monitor apps more strategically. To do this, we recommend you take steps to lock down your child's mobile device.
Step 1: Install an application like Covenant Eyes that will monitor how the Internet is being used. (Update for 2017: We just released our brand new, completely overhauled Covenant Eyes Accountability app for iPhone®, iPad®, and iPod Touch®. Our patent-pending technology extends accountability coverage on the iPhone and iPad in ways that no one else can. Learn more about the new app.)
Step 2: Set restrictions. On your iOS device, turn off the ability for new apps to be installed without your permission, turn off Safari and other browsers so that an app like Covenant Eyes is the only way you can access the Internet, and turn off any additional functionality you do not wish your child to have access to.
Watch this video tutorial on how to lock down your iOS device and use Covenant Eyes.
Locking Down Your Android Device
Step 1: Install an application like Covenant Eyes that will monitor how that Android device is being used. The Android application of Covenant Eyes is different than the iOS version. Installing Covenant Eyes on your Android device will monitor all Internet traffic on the phone's pre-installed browser and report additional apps that are being used onto the device.
Step 1: Android does not have the ability to disable the installation of apps like iOS devices. For that reason we recommend that you install an app that gives you the ability to password protect specific apps on the phone like the App Market. (Update for April 2014: The Covenant Eyes Android app also has the ability to lock down other apps on the device.)
Watch this video tutorial on how to protect your Android device.
Being a parent in the digital age is hard. There is no doubt about it. Luckily, these strategies can be put into effect to help protect kids using mobile devices.
Photo credit: http://www.flickr.com/photos/chrisjl