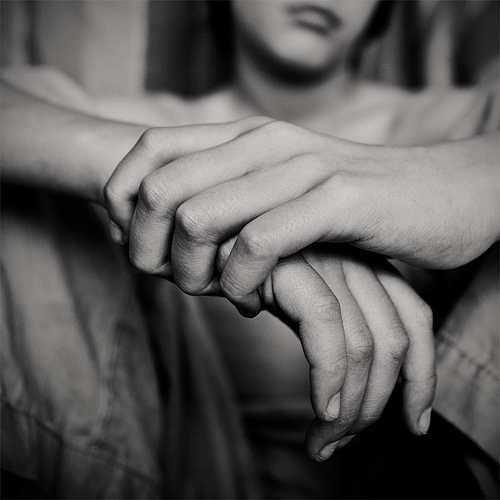 This comment is a whopper. Earlier this week a man was reading through the comments from wives on one of our popular posts and left his own criticisms. I've posted his thoughts below and my own response to him.
Let me say this, there is a huge difference between a casual watcher of porn and someone who 'uses' it. If your husband is ignoring your sexual needs, ignores you, etc., etc., and chooses porn instead of you, or spends hours watching the stuff then obviously there is a problem.
But I'd say that most men who watch pornography are in no danger of this. They turn it on, do their business, turn it off, and go about their day still loving their wives and showing them attention.
Most of the posts on this forum are from jealous women, who are upset their husbands don't sit around all day fantasizing about them. If you took away the pornography (which is a whole other issue) men would just close their eyes and use their imaginations, and it's probably not going to be starring you. So as long as the man isn't an actual addict, just get over it. There is nothing wrong with it.
Most of the problems the women have described come from their own low self esteem and intimacy issues. Do you think that if your husband found you watching porn he would be upset you were lusting after other men? Or would be excited? Be honest.
Also, I find it very very amusing that all these "Christians" are posting about how they are upset that their boyfriends look at porn or that their second or third husbands look at porn. If you're so high and mighty to have a religious-based moral issue against pornography, what are you doing having premarital sex or getting divorced?
My Response:
First, thank you for your comment. I appreciate your honesty.
Second, you're really not in a position to call the commenters hypocrites. Hypocrisy is pretending to be what one is not. Honest Christian believers know full well they are desperately imperfect. The fact that any of the commenters here have sinned in the past is not in question. We all have.
Third, you really have hit the nail on the head: the difference between these women and you is that their expectations about marriage are utterly different from your own. When these couples vowed to "forsake all others," these wives really believed this meant striving to channel all their affection, romance, and sexual energy within their marriage. For some of these women, that expectation was made clear from the get-go, and their men chose to keep their obsessions with virtual women a secret. For other women, that expectation was left unstated and both walked into marriage blind.
Either way, the solution is not changing their ideals. Christian ethics around this issue, or about any topic for that matter, are not merely based on a rigid principle of "God says so." The same God who commanded men not to lust after other women is the God who created marriage and the human sex drive. When He commands something, it perfectly aligns with how we are designed to work as human beings.
The point is this: these women want their husbands to stop fantasizing about other women because they firmly believe this is how marriage was designed by God for experiencing the greatest blessing.
It is precisely because sex is so good that they don't want to see it cheapened by lust. It is precisely because marital intimacy is so rich that they don't want to see their marriage lose out to the fantasies that drive solo-sex.
Lastly, I agree with you about one thing: Not all men end in the trenches of addiction when it comes to porn. Many do not. But more and more men and women—even many non-Christian men and women—are coming to the same conclusions: porn is the enemy of intimacy because of how to reshapes our minds and sexual beliefs.
Abstaining from pornographic fantasy is not a shackle. It is freeing. When I was young I never said to myself, "When I grow up I want to be the kind of man who masturbates to pixels on a screen instead of using my sexual energy to please and serve my wife." Making the choice to love and serve my wife is a blessing to both of us.
What are your thoughts? Should women just "get over it"?
Photo credit: http://www.flickr.com/photos/s-t-r-a-n-g-e