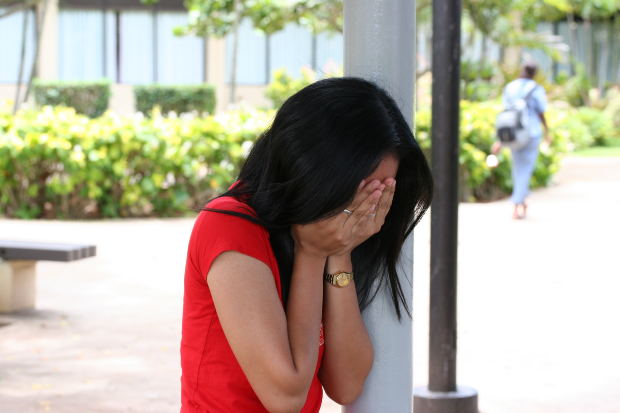 "All men look at porn, so it's no big deal."
"Sex is so much better if you look at porn."
"There's no difference between porn and any other movie. It's all just entertainment."
Maybe you've heard some of these statements. If you're a wife, maybe you've even heard them from your own husband. In reality, these are lies that porn watchers often use to justify their behavior.
Here are some of the common myths about porn use…and the reality they try to hide.
Myth: Using porn is common, and that makes it okay.
Fact: Pornography use is common. It's estimated that 1 in 8 Internet searches are for erotic content.
However, this does not make it morally okay. As William Struthers explains in his book Wired for Intimacy, "Just because something is a cultural norm does not make it morally right or wrong, good or evil."  In fact, our society deliberately values women for more than just reproductive capabilities. Pornography, however, leads to the objectification of women as sexual objects, which actually makes it culturally reprehensible.
Myth: There's no difference between pornography and art.
Fact: The motives behind artists and pornographers are almost always different. In art, men and women are portrayed as people, whereas in pornography, they are objects for lust. Struthers explains, "Pornography degrades and dehumanizes. Art celebrates the meaning and value of sexual intimacy between two individuals."
Myth: Pornography helps spice up your sex life.
Fact: Porn actually decreases sexual satisfaction. Porn and masturbation enable people to gratify themselves, instead of finding fulfillment with another person. Porn makes reality extremely boring.
Eventually, many men get to the point where they can no longer perform without imagining themselves in a pornographic situation. Dr. Judith Reisman explains, "If [a man] can't make love to his beloved, if he has to imagine a scene in order to actually achieve the heights of completion with this person, then he's no longer with his own power, is he? He has been stripped, he has been hijacked, he has been emasculated, he has in effect been hijacked by Playboy or Penthouse or any of the materials that followed."
Myth: Watching porn isn't the same as cheating.
Fact: Pornography enables people to find physical satisfaction outside their married relationships. Dr. Phil says, "It is an insult, it is disloyal, and it is cheating." Ella Hutchinson, a Licensed Professional Counselor, adds, "He is receiving sexual gratification from other women. In my mind, that is infidelity."
Bonus Myth for Wives: It's your fault he watches porn.
Fact: Often men have the tendency to blame-shift, claiming that if you were prettier or thinner or more open to sex or less of a nag, that they wouldn't need to turn to the fantasy that pornography provides. Even if men don't say these things, their wives will often wonder such things about themselves. Often wives will tie their own self-worth to their husbands' opinions of them. In Partners: Healing from His Addiction, Dr. Doug Weiss explains that a drop in self-esteem is common after a betrayal.
If your husband is telling you such things, he is trying to rationalize and justify his desire for porn by shifting the blame to you. By blaming you, he protects himself from shame and avoids any suggestion he is not adequate. If he is not ready to take responsibility for his own behavior, "he will say anything to convince you, and even himself, that he does not have a problem. Blaming you is an easy way to save face," explains Hutchinson.
You could be the most beautiful, supportive woman in the world and he'd still turn to porn. Remember, even Tiger Woods cheated on his supermodel wife.