---
Discovering that her husband watches porn can be devastating for a wife. Her emotions may fluctuate wildly from fear to disbelief, from numbness to anger. She may want to lash out in revenge – to hurt him as much as he hurt her.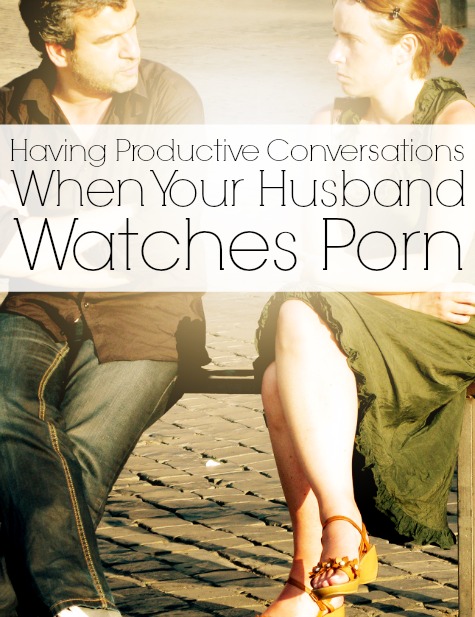 The problem with such feelings is that they're counter-productive. Sure, it's easier (and natural) to lash out at him, and it may even temporarily make the wife feel better. Unfortunately, rather than help him see how he hurt his wife, this sort of reaction will only build a sense of toxic shame in him.
Toxic Shame
Many men turn to porn in part due to a sense of toxic shame – the belief that there is something horribly broken about them personally. (Normal shame, on the other hand, is the sense that he has done something wrong that has broken your relationship.) He may think he is unlovable, and fear that if he allows you to draw close, you will notice his flaws and lose respect for him.
Rather than run this risk, he may have turned to the always-willing, always-happy girls of porn. Retreating to pornography can then make him feel even more of a failure, feeding into his toxic shame, and causing the cycle to continue.
When a wife lashes out at her husband in anger, this shame cycle will only continue. The good news is, with a little self-control, there are ways that wives can address their husband's problem and bring healing to their marriage.
Do's and Don'ts of Productive Conversations
Do recognize when he is pushing your buttons (like saying he wouldn't need porn if you were more attractive) and disconnect from them. This may involve deliberately choosing not to respond when he makes statements like this. You may also find it helpful to repeat reaffirming truths to yourself. (If you are Christian, for example, you may want to memorize Psalm 139:14 and repeat it whenever he attacks your appearance.)
Do recognize that it's his problem to solve. If he claims that he looks at porn because of something you will or will not do, remember that he is trying to justify his problem as a defense mechanism.
Do present a positive belief in your husband. Calling him a horrible person will simply reinforce toxic shame. Telling him you believe in his ability to face his addiction, take responsibility for his actions, and then rise above this challenge will give him hope and encourage him break free from it.
Do be ready to talk about next steps he should take. You may want to hand him specific resources. Point him toward a counselor or 3-day intensive to help him get to the heart of his pornography use, and suggest Internet accountability software to help him guard his Internet use.
Do not promise to keep his secret for the sake of your marriage. While you should be discerning about who you talk to, he will not break free from his struggle if it's just the two of you.
DOWNLOAD "PORN AND YOUR HUSBAND"