by DJ Wade-O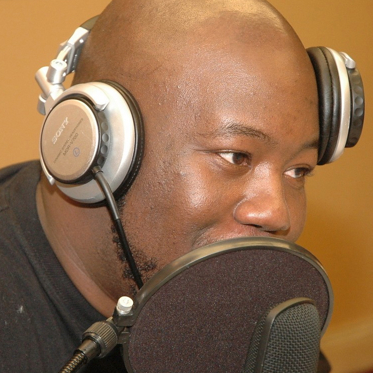 A Christian rapper named Oppose was the first guy who encouraged me to do everything I could to destroy the demon of pornography in my life. Being a year older than me, and being saved a few years longer than me, he was further along in the fight than I was. He was already experiencing consistent success in this area and I wasn't. I was falling almost everyday and beginning to lose faith in the fact that I too could win. Our discussions were the first that I'd had with someone about this dark area of my life. It was very encouraging to know that I wasn't alone in my fight. His story helped me believe that I too could have my own testimony in this area.
Oppose isn't the only Christian rapper who has had a profound impact on this area of my life. In 2005, Timothy Brindle released a project called Killing Sin in which he encouraged all of us to fight the sin, regardless of what it is, in our lives.
Trip Lee's 2010 summer anthemn "Covenant Eyes," featuring PRo (now Derek Minor), was a more direct song that encouraged us to not just fight pornography, but lust of the eyes.
In 2011, Da T.R.U.T.H. released an entire album, The Whole Truth, that discusses the grace God offered him after falling into sexual sin, stepping down from ministry, and nearly losing his family in the process.
I could go on for days listing songs, albums, and artists from the Christian hip hop community that have waged war on pornography, sexual sin, and lust. Many of the leaders in our scene have spoken out publically about these issues: on stage at concerts, interviews, and in popular songs.
These isssues always come up. Why?  I think there are three reasons:
1. Christianity requires us to be authentic.
Paul's thorn in the flesh, Peter's denial of Jesus, David's episode with Bathsheba, and countless other stories show the failures and restoration of our Biblical heros. These men provide great examples of the fruit that manifests from sharing our falls with others. John drove this point home in the Book of Revelation when he wrote, "We shall overcome by the word of their testimony and the blood of the Lamb." Jesus has provided the blood. We're required to share our testimonies.
2. Hip hop has a shortage of authentic rappers.
Many of today's biggest stars in mainstream music have made up personas. Rick Ross is former Florida Corrections Officer, yet his on stage persona is that of a drug king pin.  Drake is a former star on the hit TV show Degrassi, yet, he's made numerous songs like "Stay Scheming" that suggest he's a tough gangsta. Even Jay-Z still glorifies his past life of drug-selling, even though he hasn't been in that world for nearly 20 years.
The realness in Christian hip hop counteracts this. Instead of encouraging people to disrespect women and sleep with as many as you can, we encourage people to fight the lust of the eyes and love your wife if you are married. Non-Christians are attracted to our music because of this authenticity and truth.
3. Christian hip hop artists fight the same battles that every other man faces.
Some believe that once God saves you or once you go into full-time ministry, many of your problems evaporate. As someone living this, I can attest that the devil comes at you harder once you submit to God's will for your life. He doesn't want you to succeed at what God has called you to. The devil knows the crippling effects of sexual sin better than we do.
Christian rappers are no different. We have the same struggles that everyone else does. Sharing those struggles with others is a great way to achieve our ultimate goal of pointing back to Jesus. Paul made this clear in his second letter to the church at Corinth when he wrote that God's "power is made perfect in weakness."
Sharing my own testimony helped make this very real to me. After sharing about my own struggles, numerous artists, DJs, graphic designers, fathers, husbands, and even ministers reached out to me: some privately, others publicly. They were encouraged by what God was doing in my life. Some had experienced the same grace of transformation, while others wanted to experience that grace. Several even indicated that they needed to repent in that area of their life.
God gets all of the glory for that. Only He can deliver, redeem, and sanctify us. It is because of our weaknesses that we need His strength and power. It's through His Son that we can come before Him and repent.
As Tedashii's pastor, Matt Chandler attested to in a recent sermon, we must be serious about not allowing the devil "to get a foothold" in our lives.
I'm proud to be a part of music community that encourages the artists, DJs, fans, and supporters to take this challenge seriously. I pray that God will continue to give us the wisdom, strength, and fortitude to keep the good fight of faith until sin is eradicated in heaven.
. . . .
DJ Wade-O leads Wade-O Radio, one of the most influential Christian hip hop media outlets. Wade-O began DJing professionally while a student at Howard University where he had the opportunity to DJ alongside acts like Eminem, Alicia Keys, Busta Rhymes, DJ Clue, DMX, Mos Def, Ashanti, and others. He came to Christ after reading Ma$e's biography, Revelation. Now in Newark, NJ, Wade-O is a committed husband, father, DJ, radio personality, producer, business owner, and ministry leader. The Wade-O Radio Show has since been downloaded over one million times and is currently syndicated on eight radio stations worldwide.
Pure Minds Online | Issue 27 | December 2012 | More in this issue: Why Do Men Binge on Porn? | A New Year's Resolution You Can Keep | Best of the Covenant Eyes Blog: A 2012 Retrospective