Moses did not use an iPad. The Apostle Paul did not have a Droid (the phone kind, or the robot kind). Those long-ago Bible days were very different from the world in which we live. No doubt about it.
Given that reality, how do we parents help our children apply the scriptures in our day? We won't find a verse that refers to the allure of pornography on a smart phone. Nor will we find any mention of sexting or cyber-stalking.
Over the years I've learned a lot of valuable things from my wife. One is a question that helps me cut through the confusion of issues like this. Here it is: "What is God's heart about this issue?" Asking that question is powerfully clarifying. Once we know what God thinks about a general topic, we can go on to make specific applications based on His holy desires. And how do we know what His heart is? He's revealed it to us in the Scriptures.
Deuteronomy 6: A Biblical Parenting Paradigm
As an example, let's look at one of the most well-known passages relating to parenting, written around 2400 years ago. As we discover how this passage reflects the heart of God, we'll see how it directly nails the challenges we face in this digital age. The passage is Deuteronomy 6:4-9:
Hear, O Israel: The LORD our God, the LORD is one. You shall love the LORD your God with all your heart and with all your soul and with all your might. And these words that I command you today shall be on your heart. You shall teach them diligently to your children, and shall talk of them when you sit in your house, and when you walk by the way, and when you lie down, and when you rise. You shall bind them as a sign on your hand, and they shall be as frontlets between your eyes. You shall write them on the doorposts of your house and on your gates.
When the LORD gave this instruction, the nation of Israel was starting over. They had just come out of Egyptian slavery and were headed to the land God had promised them. You could say they were moving into a different age. God's heart comes through loud and clear in this passage. He's telling His people that a love relationship with Him is to be their most consuming priority. And it's one that applies in Moses' day and in ours.
When we love God most, everything else falls into its proper place…work, family, possessions, money, technology, even our temptations, whether physical or digital. Follow the sequence of the passage to see what I mean:
Love of God leads to…
proper reverence for His word (which reveals His heart to us), which leads to…
diligence in passing His word and ways on to our children (showing them the heart of God), which leads to…
deliberate choices that support the growth of love for God in our homes.
Applying Deuteronomy 6 in the Digital Age
Though the temptations of our day take different forms than those in the days of Moses, the heart of the issue is the same. Will the source of our delight be fixed firmly and radically on the unchanging, perfect Creator of heaven and earth, or will it be drawn away toward something else?
It doesn't matter what the "something else" is (a donkey or a digital camera), or how it comes to us (by messenger or by media). The danger is the same. We are all tempted to direct the devotion due our God toward lesser things (Jeremiah 2:12-13, Romans 1:22-23). That's what is at the heart of our sinfulness–that we love other things more than we love God.
As the members of our family are exposed to the allure of sinful attitudes and behaviors, our job as parents is to remind them Who matters most. We are to point them again and again to the greatest commandment: to love God with all we are.
But before we can point our children there, we need to be well on our way to that kind of loving relationship with the LORD. Our kids know whether our words about a relationship with God come from the heart or from obligation. They see whether we truly devote ourselves to pursuing the LORD or not. The first part of our goal as parents is to become so enamored with God ourselves, that our children can't help but want in on something that good! That's the way God intends it to work…parents who are radically in love with God, rubbing off on their own children.
So the age in which we live is not the issue. The temptations we face don't change our need. We parents are to love God with all we are, so that we are able to model and teach relationships with God to our children. It's a generational legacy of radical Christian faith being passed on, through the ages (digital or not), as God intended. When that is the case we are in a much better place to address things like pornography, sexting, and the like…because we'll be speaking with integrity rather than hypocrisy.
---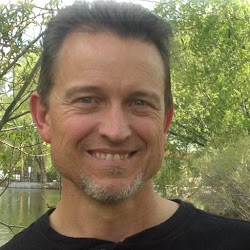 Carey Green is the voice behind ChristianHomeAndFamily.com, a ministry dedicated to helping parents make Christ the center of their home.