In today's sex-saturated world, purity is a daily battle that begins early in our lives. And if you have a teenage daughter, she's in that battle right now. Sadly, a Christian young woman may be losing the fight where it first begins—her thought life. She may not be in a relationship, but she may be imagining that she's in an intimate romance where she feels desired, beautiful, and worthy. She may not be sleeping with her boyfriend, but she may be playing out a sexual fantasy in her search for fulfillment.
She doesn't know that those fleeting feelings of freedom are actually shackling her to her own desires. She doesn't know that her lusts are waging war against her own soul (1 Peter 2:11).
She doesn't know that she's losing the battle.
Do you know how to talk to your daughter about the battle?
She Needs You to Know Her Heart
If your daughter struggles in her thought life, she probably feels too embarrassed to talk about it. And since lust is more frequently talked about as a guys' issue, she may feel all the more ashamed—one of the easiest ways to stay stuck in the cycle.
Since it's such a personal and intimate topic, broaching the subject can be awkward. Start with the "symptoms." If she's into chick flicks and boy bands, ask her what she likes about them and how they make her feel. Does she long for a relationship? Does she want to feel beautiful, desired, and powerful like the on-screen actress? These are perfect introductions to asking her about her thought life. Does she sometimes imagine being in a romantic relationship with a guy? Does she wonder what an intimate or sexual relationship would be like?
Remind her that her sexual desires are good and God-given (Song of Solomon 1:2, Genesis 2:18). And remind her that lust is a human problem—she's not unusual and certainly not the only one who struggles with it (1 Corinthians 10:13)!
She Needs You to Remind Her of the Truth
Just like every other sin, lust deceives us and makes false promises (James 1:14-15). The very nature of lust keeps us addicted to wanting more, then dissatisfied after we find it. And it doesn't stay in the boundaries we think we've set up for it.
Joshua Harris said it this way: "Lust is always an unholy desire for the forbidden. Its goal is the very act of desiring. The result is that lust cannot be quenched. As soon as the object of lust is attained, lust wants something more. Even when you indulge in every kind of impurity, you're still filled with a continual lust. You won't be able to fantasize enough to quench lust."
Your daughter needs to know that hidden lust and everything it leads to (fantasizing, viewing pornography, masturbation, etc.) will never go away after it's indulged (Ephesians 4:19). In fact, it won't be satisfied until it has stolen her purity, her joy, her fulfillment, and the abundant life that her Savior came to give her (John 10:10). Plus, lust will affect future relationships.
Every Young Woman's Battle points out that we outwardly do what we have internally practiced. Emotionally, lust leads to a distorted view of love, romance and sexuality. When your heart is tangled with impurity, it inevitably compromises purity in a dating relationship.
She Needs You to Point Her to True Love
Behind the lure of lust is a longing for love. God created women to be pursued, cherished, known, and deeply loved. When we retreat to a fantasy world, we're usually searching for those very things. But instead we become chained to our lusts, enslaving ourselves to our emotional and sexual desires. If your teen is struggling in her thought life, simply avoiding sinful habits won't bring about true life change.
Your daughter needs to know the One who pursues, cherishes, knows and deeply loves her.  She needs to be captivated by the Lover of her soul. She needs to deeply know the One she was made for. Remind her that no man—real or imagined—will be able to fulfill that longing to be loved. He truly is her True Love!
She Needs to Know How to Fight the Battle
If your daughter's thought life is her battleground, remind her that she's not alone, that Jesus already freed her from this sin at the cross, and that cleansing is on just the other side of confession (1 John 1:9).
Offer to help keep her accountable and casually ask her how's she doing in her thought life every couple of weeks. Help your daughter take inventory on those things that may trigger a challenge in her thought life—everything from magazines, movies, and music, to hormonal swings, free time, and specific friends. Perhaps it's time to change some patterns and cultivate new habits.
Also, equip her books that will help her starve out lust and stir love for Christ. Some of my favorites are Sex is Not the Problem (Lust Is) by Joshua Harris, Every Young Woman's Battle by Shannon Ethridge and Stephan Arterburn, Authentic Beauty by Leslie Ludy, and Passion and Purity by Elizabeth Elliot.
The battle for sexual purity begins in the heart. And with Jesus alive in us, the battle has ultimately been won (Romans 6:1-14). Your daughter can fight like a winner—but first she needs to know how to fight.
---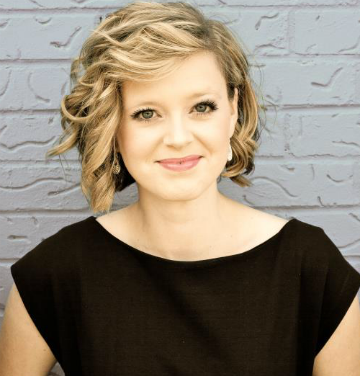 Katie McCoy is the editor of BiblicalWoman.org, a women's issues website. She is pursuing a PhD in theology from Southwestern Baptist Theological Seminary. Katie loves sushi, learning new words, and is currently a political news junkie.