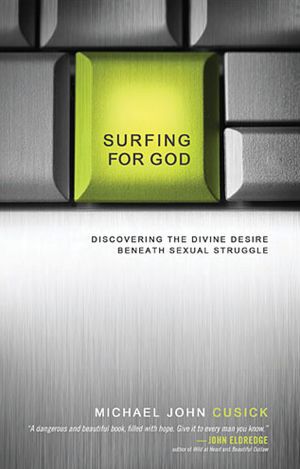 In a world where there are 68 million searches for pornography every day and where over 70% of Christian men report viewing porn in the last year, it's no surprise that more and more men struggle with pornography.
How can you or your organization get equipped for the battle with pornography?
Thomas Nelson Publishing is giving away (yes, totally free) thousands of digital copies of Surfing for God, by Michael John Cusick, founder of Restoring the Soul.
Download the book right now, then share the link with someone else. (First come, first served. This is only available for a limited time.)
Surfing for God is a life-changing book and has been critically acclaimed by dozens of Christian leaders and authors. After reading Surfing for God, bestselling author John Eldredge wrote, "This book will set you free. The process Michael describes here works—I've seen it happen with many men. That's why you should read this book. Then give it to every man you know."
Even if you don't have a Kindle, you can read a digital book on a PC/Mac, SmartPhone, iPad, or other tablets with B&N Nook, Sony Reader, Calibre, Adobe Digital Editions, Stanza Desktop, Mobipocket Reader Desktop, or Okular. (The free book is available as an EPUB, PDF, or MOBI file. Get more information about EPUB here.)