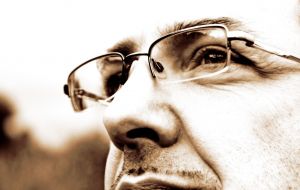 Recently we got a message from one of our users who wanted to know if we had anything for single people on our blog. We are constantly writing to families, but he wanted to know if there was anything he could read as a single guy.
Hi friend,
Thanks for your comment. You are right: much of our publicity is aimed at families. We do this strategically because most of the people who are seeking for the help we offer are married with children.
However, our website is full of resources for singles as well. I'll give you some links so you can begin your exploration:
1. Perhaps the most robust article we've published recently is a chapter from our newest e-book for pastors. The chapter is called "Counseling Single Men (and Men in General) Toward Lasting Freedom from Pornography." It may be the best chapter in the whole book, so I highly recommend you download it.
2. We did a book review on Sex and the Supremacy of Christ. This book contains an excellent chapter called "Sex and the Single Man." The whole book is good. I recommend you also read Powlison's chapter about counseling the sexually broken. It is perhaps one of the best things I've ever read on the subject of pornography and purity.
3. I recommend you listen to the message we promoted by Dr. Albert Mohler to the men at Boyce College. It is geared directly to the single man.
4. I also recommend this message from Mars Hill Church in Seattle called "Sex (for singles)."
5. I also had an opportunity to interview Dr. William Struthers about his book Wired for Intimacy. In this 4-part podcast we talk about the neurological impact of porn. In Part 3 we talk about what single men can do to break free knowing this information about brain science.
6. I wrote a post called "Single and Struggling with Lust." It is an e-mail I wrote to someone about this very issue.
7. I also wrote some of my own story of porn addiction when I was single, called, "Getting to the Root of Lust."
8. We've also have a number of posts written by single women. In addition we've written to single girls who are considering if they should get married to someone who is addicted to porn.
I hope this gives you a nice sample of some of the stuff we've made available on our blog for singles. Enjoy reading and listening!