by Serena Abdelaziz
[Read Part 1, Part 2, and Part 3 of Serena's story]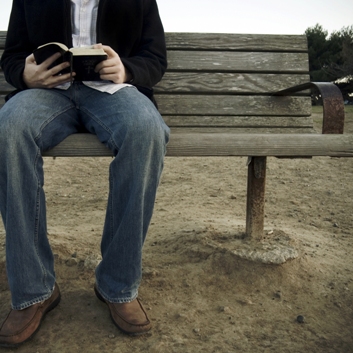 When Josh and I arrived in Colorado we heard about this computer program called Covenant Eyes, and I thought it would be a great way to build some trust between us. This program would monitor all of our Internet activity and send me an e-mailed Accountability Report of all the questionable places Josh went online. Josh was very hesitant. He didn't feel it was necessary, and that he didn't have a real problem. We eventually signed up for Covenant Eyes, but it took Josh almost six months to even download it on his computer.
Consistent Accountability
After Josh began meeting regularly with these men, things changed. Every one of these men has Covenant Eyes on their computers, and they are the first ones to call Josh if they see something questionable on his Accountability Report. Knowing that you are going to be asked tough questions if you slip and fall makes you question your actions.
Having Covenant Eyes has given me security, knowing that the computer is not being used to feed Josh's addictions. I don't worry about what he is looking at on the computer, and it is a big relief. Covenant Eyes does not cure the problem, but it definitely helps build trust. And having other people hold Josh accountable is, by far, the best part of it. If he acts inappropriately, I know he will have to answer to his brothers.
Seeking God's Face
Faith without action is dead, and you can only accomplish God's revealed will as you humble yourself before Him and receive the grace to do it. The Christian still has a sinful nature: if you were left to yourself you would not do God's will—you would have neither the desire nor the power to do it. Without Him you can do nothing (John 15:5).
So, really, this is not about me…this is about Christ.
When I feel that it might be too hard to keep going, most often it is because those times in prayer were not what they should be: too much whining and not enough seeking His face.
Always Fighting for Our Marriage
After the Men's Advance and a few other pivotal life-changing moments, the path to restoration was a matter of making one choice after another. Josh and I choose not to live in the pain of the past. If something needed to be discussed, we discussed it and we moved on. Josh started engaging himself in our marriage. We would go on a date at least once a month, if not twice. He stopped making work such a priority and put God in His rightful place. When Josh stays connected to God, then our marriage flourishes. We surrounded ourselves with a community of friends that continually check on us and our marriage. We minister to other couples when God allows us the opportunity.
Our family has recently relocated to another state, but we still get frequent phone calls, e-mails, and texts from those that want to make sure that we are still doing well. Our marriage is stronger than it ever has been, and it's only because we have made it a priority to fight. Satan hasn't stopped trying to destroy us, but we have refused to give up. Josh regrets his decisions, but he is refusing to allow them to define his future. He is free to share about his struggles, but he is not going to live in them.
The fight to keep our marriage wasn't just about me and Josh; this fight is about the future generation. Josh and I have four boys and two girls. I want our boys to grow up knowing that pornography is wrong, and while it may be a temptation, God has tools and ways to fight it. Friends and accountability will help in the battle. I want our girls to learn how to pray for their brothers and their future husbands, because this is not an easy fight. Often we make so many excuses allowing this addiction to grow into something than seems unmanageable. I want hope to arise that this battle is worth fighting.  The rewards for living a life free from the addiction to pornography is worth every battle.
. . . .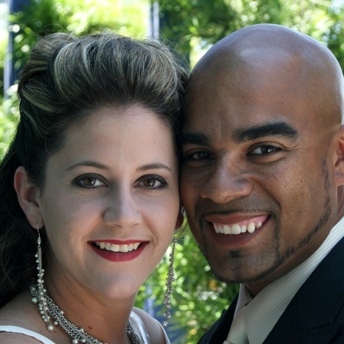 Serena Abdelaziz has been married to Josh for 13 years. They live in Indiana where she homeschools their six children. Josh works as an assistant manager for a furniture company. After Josh's 15-year struggle with pornography, their heart is to spread a message of hope for hurting marriages. Listen to their two part interview on Covenant Eyes Radio.