by Serena Abdelaziz
[Read Part 1 and Part 2 of Serena's story]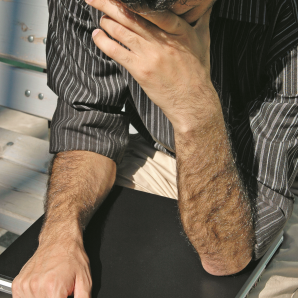 In Colorado, Josh and I wanted desperately to have a group of friends, but they had to be friends that would call and support us. They needed to be women who would help me, and they needed to be men who knew they were just as vulnerable to the addictions of pornography but unwilling to give into temptation.
Our new church in Colorado had a Men's Advance—where a group of men go to seek God for the weekend. Josh wasn't really sure why he made it a point to go. He knew the caliber of men that went to this thing because he knew some of the men from the church. The last place he wanted to be was around a bunch of Holy Spirit-filled men that knew the voice of God. But he had lived the past many years hiding out in plain sight, He figured he could do it easily enough for the weekend.
Men Who Make a Difference
But what he found on the mountain was more than he had bargained for. You see, these men were not ordinary guys. They were the men that I had prayed into his life. They were men whom God had designed to push him, challenge him, and get in his face when he needed it.
Before we moved, Josh had lot of people in his life but they all felt too close to the situation to make an impact. He was their son, brother, friend, and fellow minister. His ears to hear them were shut.
But these men on that mountain were not close to the situation. He offered them nothing but the broken person that he was. They had no interest in him other than to minister healing to him. They didn't know him except that he was new at the church. No one knew his story and he was glad about that. But it didn't stay that way for long.
The Night He Broke
On Friday night, after the teaching session, about 15 of the men were just hanging out in their cabin. Nothing serious, nothing spiritual…just being guys. Then one of the guys pulled out some picture cards and asked them to pick one that illustrated their life at the time. Josh picked one that was a picture of a broken, rusty bike. No wheels, broken chains, outside next to a house. When he shared it, he wanted the conversation to just move on to someone else. But one of the men (now one of Josh's best friends) asked him to explain why that picture was him.
It was like the floodgates opened. Out of Josh poured all of the dirt from the past…all the pornography, all the lies, all the cheating. And not one of those men backed down from the sin. In fact, they laid hands on him, prayed for him, spoke truth over him, and began restoring back to him all that we had lost. They embraced him as one of them. They embraced him…broken, banged up, lost, and smelling like pig slop…as one of them.
The Continuing Battle
After he came down from the mountain, a week or so later, a group of them began meeting to challenge each other to the greatness God designed for them. What Josh soon learned was that these were not men that never messed up. These were men that had made mistakes, learned from them and now knew who they were. They knew that in order to be who God designed them to be, they had to stay close to the One who defined them. These were men that knew how to fight. And, by meeting with them, Josh learned who he was…and he learned how to fight.
God showed up, and through those men changed Josh's life. That weekend was a pivotal moment for Josh and our family. The man that had gone up to the mountain that weekend was not the man who came down the mountain.
This group of men continues to stand alongside of Josh as brothers in battle; they aren't afraid to tell Josh he has messed up or that he needs to fix some things. They love him for all of his successes, and they don't continually remind him of his failures. He can talk freely to them, but it's up to him to be honest. They have learned to read through the lies, but they also love him in spite of the hurt.
Stay tuned for Part 4…
. . . .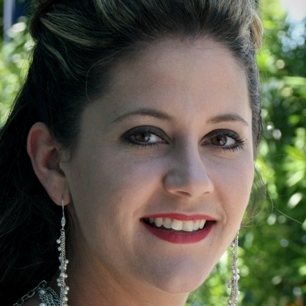 Serena Abdelaziz has been married to Josh for 13 years. They live in Indiana where she homeschools their six children. Josh works as an assistant manager for a furniture company. After Josh's 15-year struggle with pornography, their heart is to spread a message of hope for hurting marriages. Listen to their two part interview on Covenant Eyes Radio.