by Serena Abdelaziz
[Read Part 1 of Serena's story]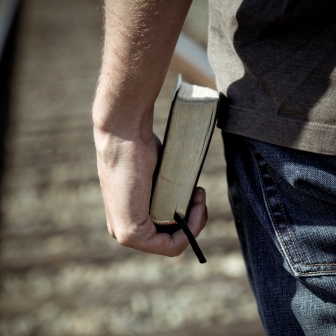 Josh called me one afternoon to meet him at the park; he wanted to tell me the whole truth. He said he owed me that much. I can remember everything about that day.
He shared with me how he never told me the truth about his addiction to pornography before we were married (even though I had questioned him about it). The affair in 2006 had not actually been his first, but his third. He was currently in his fourth relationship, and this one meant the world to him. He felt the need to share everything about how wonderful this woman was, and how inadequate I had been.
I didn't scream and yell, even though inside I did.
The Prodigal Husband
When I left the park I felt emotionally drained, but I was learning Josh's addictions were not a reflection of my lack, but they were a reflection of his. This is a revelation that kept me going, even when things felt like they were entirely my fault. I knew we had to start with the truth, no matter how ugly. This was not my problem; it had nothing to do with me being a bad wife. This was Josh's problem. He had no desire to stop. His heart was so hardened, and he had given up fighting. I am sure he had feelings of hopelessness in spite of his lies. Having been addicted to pornography for 15 years and having no lasting victory…what is the point of trying? There was nothing left to do but pray for him.
The things Josh would say made me feel like my heart was being ripped out. He was speaking lies. Time after time he attacked me, and I would just take it.  The children and I just prayed constantly. I read to them from the Bible about the Prodigal Son, and how this was a picture of Daddy. Prodigals leave home and forget where they come from for a season. They leave home and live like the devil, and leave the ones they care about behind. They lose their senses. But when the prodigal comes home he is welcomed with open arms, completely forgiven.
My heart towards my husband remained soft, in spite of the circumstances. Josh sleeping around and waving his sexual indiscretions in front of his family were minor compared to what he must have felt on the inside. His desire to leave his family was out of character for the man we all believed him to be, so we just continued to pray.
Answer to Prayer
Josh felt like his life choices were made for him. He was made to marry me. He was told he had to be a pastor. Ultimately he never got to do what he wanted. His choices certainly weren't wise ones, but he wasn't about to admit defeat. Feeling remorse wasn't even a blip on his radar; he was going to live the life he always dreamed of.
Satan has dreams for us, too, and Josh was fulfilling all of his dreams. Satan always has a plan for our lives that runs parallel to the plan God desires for us, and Josh was running full force along the path Satan had laid out for him.
The Holy Spirit continually gave Josh opportunities to get right with his family, but he didn't have a problem with his life. Sin is fun for a season, and he was having fun.
November 15, 2007, was a different day for all of us. Josh called and asked everyone to pray if they believed there was still hope. Of course, we all did. The switch had been flipped. Josh woke up that morning, and he was crying uncontrollably; he had no idea why. Nothing had changed in his life; the circumstances were still the same. He was still making plans to move in with his mistress. So, what was different? Nothing from the outside. It really was just a miraculous heart shift.
Although Josh was not free from his addictions he wanted to come home. Josh describes it as a crossroads. He knew if he didn't choose to come home then, he would never come home. He didn't want to, but something deep inside him did know it was wrong. Through tears he asked if it would be okay with me or if things were too badly messed up. He came back to our house that night.
Knowing that God promised to never leave me was the only thing I had hope in, so the journey of restoration began. Josh had come home, but we both knew his heart wasn't really changed. I just continued to pray for him. Life seemed to have hope now, but it was going to be a long road to complete healing. I wanted to make the changes happen fast, but I knew that would make no difference.
We decided that our marriage was worth taking a 50% cut in income, and we moved our family from California to Colorado. It was worth starting over. Although leaving our family and friends was a tough decision, we knew that we were walking into a safe community when we moved. Josh and I had researched the church we wanted to attend, and even visited it before we moved. I had talked with the pastors and even explained why we were moving. For our marriage, we had to move, but we believed we would be moving to a place that would provide for us the community that would help us move into more healing.
Although it took over a year for things to fall into place in our lives, I never stopped believing that things were going to be okay. Josh's heart showed no signs of remorse or true repentance for almost a year. But God answered my prayers in so many ways.
Stay tuned for Part 3…
. . . .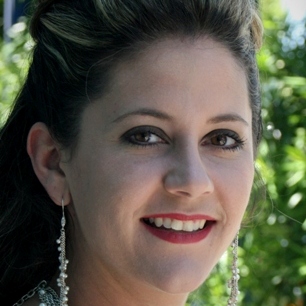 Serena Abdelaziz has been married to Josh for 13 years. They live in Indiana where she homeschools their six children. Josh works as an assistant manager for a furniture company. After Josh's 15-year struggle with pornography, their heart is to spread a message of hope for hurting marriages. Listen to their two part interview on Covenant Eyes Radio.