by Serena Abdelaziz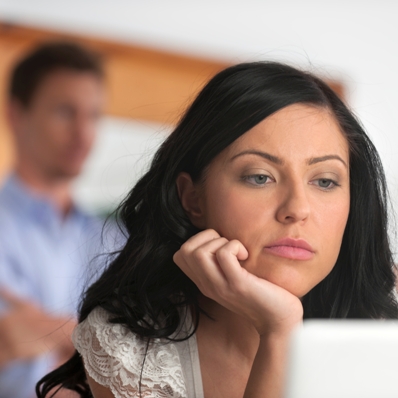 Walking along the beach listening to my fiancé confess that he had looked at pornography when he was a child seemed like such a normal start to our engagement. Isn't talking about this supposed to prevent it from ever being a problem? He said it had been dealt with, and we were starting fresh. I certainly didn't want to have the same problems as my parents.
But eight years into marriage I realized Josh's addiction to pornography had not been dealt with, and this sexual addiction meant he was constantly looking outside of our marriage for fulfillment—both online and off. Fifteen years of unchecked addiction was not going to be an easy battle to win.
The Other Woman
On August 9, 2007, I called my husband Josh at work to ask him if he needed me to bring him anything—lunch, a drink, a snack, anything. He told me he was entirely too busy and would have no time to even stop to eat. I told him that was strange, since he had always wanted something to eat. I stopped at the local deli to pick up some food for the kids. And he was there: What? Was he with someone?
Although he wasn't with anyone, I just knew things were not right. I got the kids' food, and I walked out. He saw me, followed me out, and gave me the last kiss I would receive for a long time.
When I called to confront him about what was going on he refused to talk to me. He was having lunch with someone, and he couldn't talk. I waited for hours until he came home to discuss what our future held. What he said shocked me. He had known this woman for two weeks, and he loved her. Josh refused to leave the other woman. He didn't care that he was a pastor of a church, a husband, and a father. He wanted to throw away eight years of marriage as if they were nothing.
Sinking Deeper into Lust
I allowed him to stay in the house even though he didn't want to be married. Josh came and went, getting home around midnight most nights. This was when his mistress made him leave her house. It was a living hell. After a month or so, I asked Josh to leave. I couldn't keep pretending that I could handle his comings and goings. Josh was allowing his addictions to take over every area of his life. The children had no idea what Josh was really doing; in fact, I did my best to keep things normal for them. Josh didn't care about how he made me feel. I was eight months pregnant with our fourth child, and I was an emotional wreck. He had to leave so that I could figure out what to do.
Josh refused to end his relationship with the woman or attempt to reconcile with me. After he left our home his pornography addiction spiraled out of control. What I learned later was he had allowed years of addiction to completely take over his life. Because the pornography no longer satisfied his perverted needs, he had to fulfill the lust some other way. This was why the affair started.
As Josh continued to sink deeper and deeper into pornography, drinking, and more affairs, my heart was losing hope. I had to find something to keep me going. Watching my children suffer while Daddy was gone was like reliving my own childhood, and I didn't want that to happen. I started leaning on God more than I had ever done. My heart continued to love Josh, but it was only because of my hope in Christ. I told my mom to never let me change my mind about staying married, no matter how bad it got. Clinging to God for help was the only thing that helped me endure the pain.
When Josh moved out, the truth about our eight years of marriage came spilling out. He had lived two separate lives and had built a web of lies. Josh was pastor for some, and but he was a player for others. As time passed Josh became more and more hateful and distant.  His goal, according to him, was to make me hate him. He wanted me to hate him so that when he filed for divorce I would be happy about it.
Stay tuned for Part 2…
. . . .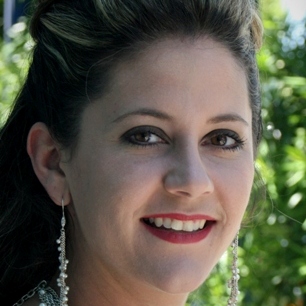 Serena Abdelaziz has been married to Josh for 13 years. They live in Indiana where she homeschools their six children. Josh works as an assistant manager for a furniture company. After Josh's 15-year struggle with pornography, their heart is to spread a message of hope for hurting marriages. Listen to their two part interview on Covenant Eyes Radio.