Covenant Eyes Radio – Episode 127
[powerpress]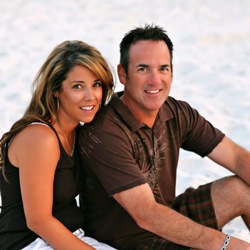 Today we are playing part 2 of our interview with Darren and April Mabrey. Four years into their marriage, April found pornography on Darren's computer. At the time Darren was attending seminary in training to be a minister. The cycle of sin and discovery continued for many years until one day April left and filed for divorce.
Today Darren and April share the story of how they eventually came back together. Darren shares how the gospel of Christ powerfully changed his outlook on life and how he learned it wasn't just a message that saved him from the guilt of his sin, but from the shame of it as well. April also shares how God softened her heart to come back home to Darren.
For more information about Darren's ministry, visit DarrenMabrey.com.
Music for today's podcast is "There is a Curse" by The Difficulty
Listen to more Covenant Eyes Radio on iTunes.