Covenant Eyes Radio – Episode 126
[powerpress]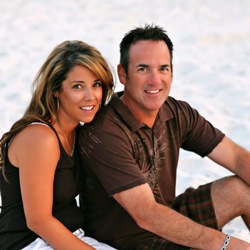 Today we are playing the first part of our interview with Darren and April Mabrey.
Four years into their marriage, April found pornography on Darren's computer. At the time Darren was attending seminary in training to be a minister. April shares for us the pain of that first discovery and the cycle of sin and discovery that continued for years, eventually leading to April leaving Darren.
Darren also shares his thoughts on what kept him so trapped in pornography and what will bring guys who are trapped in this sin to the breaking point.
For more information visit DarrenMabrey.com.
Music for today's podcast is "There is a Curse" by The Difficulty
Listen to more Covenant Eyes Radio on iTunes.