. . . .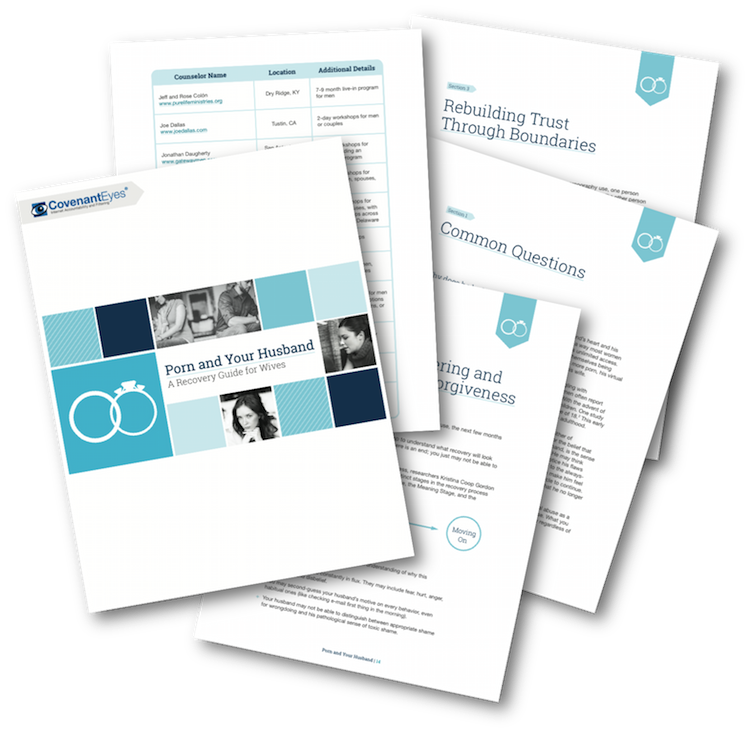 Some men seem to prefer looking at pornography to intimacy with their wives. There are a few reasons for this. First, men crave respect and measure their own worth in terms of adequacy. Sometimes they fear really being known because it will result in you discovering his defects. Because of this, at the beginning of your relationship he may have overemphasized just sex instead of focusing on intimacy. For the same reason, porn and masturbation feel like safer alternatives to him. Even if you've made yourself sexually available to him, he knows that porn girls will never say "No"—never discover his inadequacies—and he never has to worry about meeting their needs.
There's a neurological side as well. Pornography rewires the brain, training him to desire the hormonal rush from porn instead of sex with you. The chemical vasopressin, which is released during the sexual act, bonds the man to his sexual partner. With repeated pornography use, he is bonding himself to images on a screen. Given that many men were exposed to pornography during childhood, he may have chemically bonded with the women of pornography long before you entered the picture.
Some men become so dependent on porn that it becomes a behavioral addiction. Much like a drug addict, men entrenched in pornography will do anything for their fix, including sacrificing what should be most dear to them.
Read the e-book Your Brain on Porn, available for free at CovenantEyes.com/ebooks, for more details about  how pornography has rewired your husband's brain.
Keep in mind that not all men show this symptom of addiction. A man might regularly use pornography and often pursue sex with his wife.
DOWNLOAD "PORN AND YOUR HUSBAND"