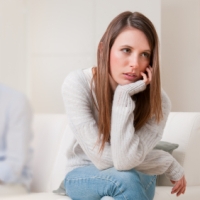 This Friday, April 20, we will host a very special webinar for women, "Hope in Heartache," at 1 p.m. (EST). Register now to attend! Space is limited.
God can change hearts, overcome addictions, and restore marriages. But what if there's no light at the end of the tunnel? What if it seems you've tried everything, but nothing seems to work? When it seems like your marriage is at the breaking point, where do you turn?
We will be joined by Carolyn Woods, co-author of the forthcoming book All That You Can't Leave Behind, and Melissa Haas, author of LIFE Guide for Spouses. We will talk about five lies wives of porn addicts often believe and the truths that set them free. We will also share stories about how God used heartbreaking situations to bring about unlikely blessings.
The date for this webinar has passed. Listen to the recording of this webinar.