I think these books could save you about $1000 in counseling fees.
Of course, reading books don't replace the personal attention and specialized training you get from a counselor. But if you had a chance to sit with one of the most respected Christian counselors in the sexual addiction recovery field, wouldn't you want to take it?
Dr. Mark Laaser released three books at the same time with his Men of Valor series.
Book 1 – The Seven Principles of Highly Accountable Men
Book 2 – Taking Every Thought Captive
Book 3 – Becoming a Man of Valor
I thought it would be a good idea to review each book, and to personally interview Dr. Laaser about the series.
Over the next few weeks, we will share these book reviews with you and parts of the interview.
Listen to Jeff Fisher's Interview with Dr. Laaser
Part 1: General Questions & Introduction (5:09)
How to Read These Books
Reading each book won't take you long, as they aren't much more than 100 pages each. But reading these books the right way should take you a long time. They are meant to be read slowly and meditatively. They are full of key points and key questions that will help you in your personal purity journey.
The books are perfect for any men's group or a support group. You don't have to belong to a sexual addiction support group to benefit from these groups.
Men's Books with a Sexual Purity Slant
I imagine it's hard for Dr. Laaser to write a generic men's book. He has been sober from his sexual addiction for 25 years. He can't help but share personal examples and lessons from his sexual purity journey.
You don't have to be a sexual addict in recovery to read these books. The Men of Valor book series will resonate with any man wanting to be a godly and understanding how to work on his core issues. And since most men struggle with sexual sin, they'll find extra encouragement from Dr. Laaser's writings.
Meet Dr. Mark Laaser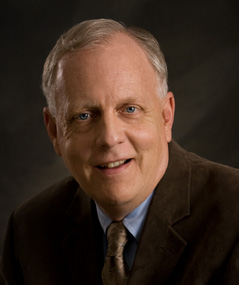 Dr. Mark Laaser is an internationally known author and speaker who has written several books, including Healing the Wounds of Sexual Addiction, Talking to Your Kids About Sex, and The Pornography Trap. He and his wife Debbie started Faithful and True Ministries to counsel couples healing from sexual addiction.
Faithful and True Ministries Essential Links