by Rachel Lee Carter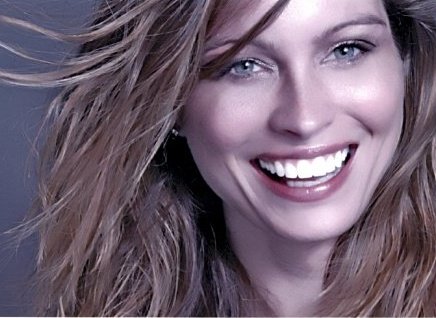 Modeling hasn't just been my job; it's been my life, and from it came my deep love for fashion. Likewise, with my faith comes my deep love for the Lord. Years ago, I set out to discover if the two could coexist in my heart without conflict. At a time when the most popular catchphrase from the advertising world is "Sex sells," is there a way to wear the latest fashions without dishonoring God and His will for my life? I needed to know, and now I want to share a few of my discoveries with you as we seek to uncover the truth about modesty.
Here are some simple guidelines for transforming an otherwise immodest wardrobe into a modest fashion plate. These are specifics I utilize for myself and are my recommendations.
Each of these is reliable and works with a moving body. Everyone knows we exist in many different positions. We stand, sit, reach, climb, raise our arms, jump, bend over, and crouch on the floor. Our clothing should move with our bodies and remain modest while in these various positions. Also, keep in mind sometimes, it's just easier to buy a size larger than we're used to. If the size label bothers you, just clip it out.
Hide Undergarments
Underwear is sometimes mistaken as outerwear but it's more of a fashion don't than a fashion do. No one likes to see unsightly bra straps. So instead, wear tops with straps wide enough to cover them, or invest in a good flesh-colored strapless bra. If your jeans show your underwear when you bend over, wear a longer top to hide them.
Cover Cleavage
Make sure your tops don't come down too far in front.  Here's my trick: Keep four fingers together, and put them at the base of your collarbone. That's as low as your top can be without showing cleavage when you bend forward. Otherwise, hide your cleavage and showcase your integrity by adding an extra layer underneath with a camisole or tank top.
Workout Gear
Instead of wearing skin-tight yoga pants or Sophie® shorts out in public, re-purpose them as sleep clothes. For your workout, wear comfortable, breathable duds to the gym and remember to toss on a tank top over that sports bra.
Size Matters
We should reassess our wardrobes every time we gain weight, instead of trying our best to squeeze into clothes that don't fit. I keep a range of sizes in my closet so I can adjust my clothing to fit my often-fluctuating frame.
Too Tight
This guideline goes for pants and tops. If you can't pinch the fabric or it snaps back quickly, it's too tight. A shirt is too tight if you can see the outline of your bra in the front or the back. Consider re-purposing it under a blazer. If your pants stretch across the crotch, wear a long tunic or shirtdress over it. But in either case, it might be easier to simply retire the article or go up a size.
Amazingly, the more I found new uses for otherwise inappropriate items, the more freedom I found in modesty.
These are simple tricks to re-use what you have in your closet, so you can wear it with confidence and not have to worry about someone questioning your intentions. When you do shop, keep these tips in mind so you won't let today's fashions influence your convictions. Be creative, and show off your best side…your inside!
. . . .
Rachel Lee Carter is an international professional model of more than 20 years and has worked for clients such as Cover Girl, Tommy Hilfiger, Reebok, Perry Ellis, Neiman Marcus, Bloomingdales, and many others. She is a graduate of the Word of Life Bible Institute in Schroon Lake, NY. Rachel is the President of Modeling Christ, a Christian organization addressing the issues and needs of both participants in the modeling industry, and the world it influences. Her book, Fashioned by Faith is available now for purchase on Amazon.com.