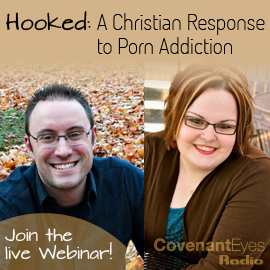 It isn't too late to register for today's live webinar: "Hooked: A Christian Response to Porn Addiction." Space is limited, so reserve your spot now. We will start today (October 31) at 1 p.m. EST.
We will be presenting information about pornography addiction and how the church can help those who feel trapped in this sin.
I will be joined by my friend Crystal Renaud, author of Dirty Girls Come Clean. Together we will be talking about how this sin grips both men and women and what can be done about it.