Join us next week for our live webinar. Space is limited, so make sure to reserve your spot now.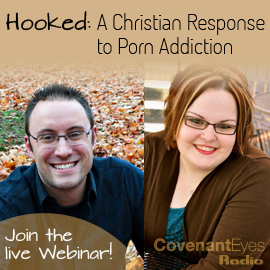 I will be presenting information about pornography addiction and how the church can help those who feel trapped in this sin. I am excited to be joined by my friend Crystal Renaud, author of Dirty Girls Come Clean. Together we will be talking about how this sin grips both men and women and what can be done about it.
This webinar is ideal for:
Pastors, ministers, or church leaders
Small group or Bible study leaders
Accountability partners of those who struggle with this sin
Spouses of those who struggle
Men and women who struggle with this sin
Click here to register for this live webinar: "Hooked: A Christian Response to Porn Addiction," Monday, October 31, 2011, at 1 p.m. EST.