Mark is an incredibly gifted man. So talented, he was once the worship pastor of a large church in the South. Extremely creative and energizing. Living the dream. Reaching his goals. And hiding a massive secret.
Until he got caught.
The church leadership found out of Mark's secret life of sex addiction. His wife and two kids were horrified. But what hurt the most was when his spiritual leaders told him and his family they were not to return to their church.
70% of Christian, church-going men view Internet porn each week. I wonder how many of the men in Mark's church saw how he was treated with his sin. I wonder how many of them are now determined that they will never, ever tell anyone in their church their secret, although they know very well they need help desperately.
I've talked with church leaders who have been ambushed by the situation of a brother within their congregation who fell morally. It is painful—especially when that brother was one of the leaders. There's insomnia, lack of appetite, depression, and a strong desire to protect the congregation from feeling what they are feeling. I've never been in their shoes, and I hope never to be. It is, indeed, torture, but God has a plan for situations like this.
Unfortunately, the congregation does find out, and the truth is usually twisted and turned and mutilated way beyond what really happened.
This is one reason men keep their secrets. I've counseled dozens of men who have told me that they would never tell anyone in their church about their problem with porn addiction, or else they would immediately be ousted for good.
So what should a church do when one is caught in sin? I see an answer in Galatians 6:1-2,
Brethren, if a man is overtaken in any trespass, you who are spiritual restore such a one in a spirit of gentleness, considering yourself lest you also be tempted. Bear one another's burdens, and so fulfill the law of Christ. (NKJV)
"Overtaken" literally means to be caught red-handed. Paul is writing to the church in Galatia, and he tells certain ones what they should do, how they should do it, and why they should do it.
Paul is not writing to just anyone in this verse, but only to those who are spiritual. Those are the ones who are walking by the Spirit (5:16). Though he is not, specifically, writing to church leaders, "those who are spiritual" very well could be.
Then he tells the spiritual ones what they should do: restore. He doesn't jump to excommunication. He doesn't tell them to hide anything from the rest of the church. He says to restore, and then he tells them how.
Have you ever broken a bone? I have. The doctor sets the broken bones so gently and precisely. This is the same idea in this word restore. Restoring a sinning brother must be done gently, not arrogantly. Precisely, not carelessly. When it comes to confrontation, counseling, and discipling/mentoring, gentle precision is a must.
What helps a spiritual person restore a sinning brother gently and precisely? A consideration of himself. None of us are immune to any kind of sin. We could all stumble and fall in any point of pride.
And then Paul tells them to bear one another's burdens. That means to stand up underneath the heavy load of the brother who can't stand alone. In doing so, the spiritual one is fulfilling the law of Christ. And what is this law? John 13:34, "A new commandment I give to you, that you love one another…"
When a man sees his church's spiritual leaders surround a sinning brother with love, care, and direction, would he not be motivated to seek the same help? When those who are spiritual seek to restore the brother caught in sexual sin, could not a revival break out with others coming forth with the desperate desire to be delivered from the power of their sin?
Many men have told me that they wanted to be caught. They were so tired of hiding and covering and lying and deceiving. The men in your church who are struggling want help. Where should they go?
Your church can be a place of healing and hope for Christians who have fallen into sexual sin. It takes hard work, but God's plan works. It just works. Follow it, and you will see.
---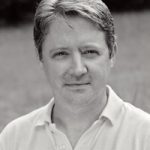 J. Chad Barrett is the author of Journey to Freedom, a book for guys about the beauty of biblical fellowship and its impact on the typical struggles men have. Chad is the Director of Child Evangelism Fellowship of Greater Houston where his team currently reaches 10,000 children each year with the gospel. He lives with his wife Melissa and 4 children in Houston.