I think most of us with Facebook profiles have been tagged in pictures from time to time that were unflattering. You know…those pimply-face pictures of you from 8th grade that were recently scanned and placed in someone's album called, "LOL, we look so young in these, ha ha."
Annoying.
But sometimes photos are not just annoying, but downright spiteful or harassing. In fact this is more common than you might think. In one recent survey, 68% of girls said they had been gossiped about or bullied on a social networking site. Using photos is one of many cyberbullying tactics.
This is why Facebook recently announced a new feature called "Social Reporting."
How Social Reporting Works
Let's say one day a friend of mine used an app to make me look like I was best buddies with Kanye West.
Let's also say I don't like this photo for whatever reason. I can use the new "Report This Photo" link found just under the photo. If I click that link, this is what I would see next: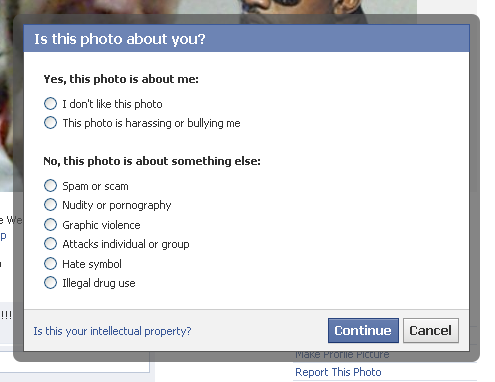 Following the prompts, Facebook allows me to report a photo I think is inappropriate. Not only is Facebook notified in certain cases, but you can also choose to notify others you trust to help you.