Covenant Eyes Radio – Episode 94
[powerpress]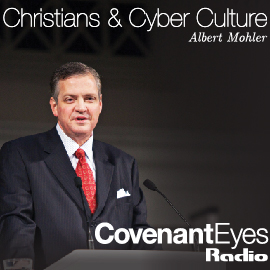 Our lives today tend to revolve around digital technology, in our work and in our socializing. But when do we need to set limits for ourselves and for our children? Even though 70% of young people spend time online every day, over 50% of teens and nearly 30% of children are able to surf the Web without any supervision at all.
Exploring this topic with us today, we continue our interview we began last week with Dr. Albert Mohler, President of The Southern Baptist Theological Seminary. Dr. Mohler is a recognized Christian leader, is listed in Who's Who in America, has appeared on many national news programs, and has been a lecturer at many educational institutions, including Columbia University, Beeson Divinity School, and Vanderbilt University.
Today Dr. Mohler talks to us about the need for Christian couples and parents to set boundaries around how the Internet is used. He also talks about the value of Internet accountability, and why all their seminary staff use Covenant Eyes services.
Listen to Part 1 of this interview.
Music for today's podcast is "All That Remains" by The Difficulty.
. . . .
Read more on this topic: