We recently returned from the Desiring God National Conference in Minneapolis. We were curious about people's opinions concerning Internet safety software. We received nearly 1000 responses to our survey. Here are the results:
Is Your Family Safe Online?
Over 85% of survey respondents could not say they were certain that their family is 100% safe all of the time on the Internet.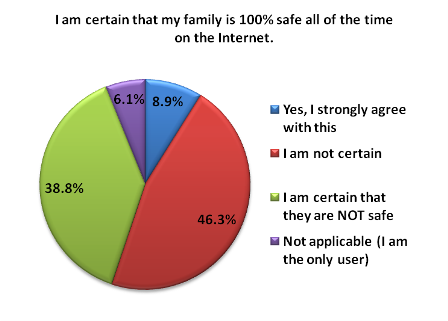 The Importance of Accountability Software
Over 72% of survey respondents said it was important that software be used as a tool for accountability.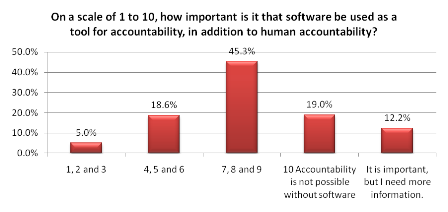 (72% of people answered 7, 8, 9, 10, or "It is important but I need more information.")
Internet accountability programs offer reports to show Internet sites visited. We asked conference attendees how important it is that a report be based on age-appropriateness (i.e. that sites are rated based on age)? Over 87% said was important.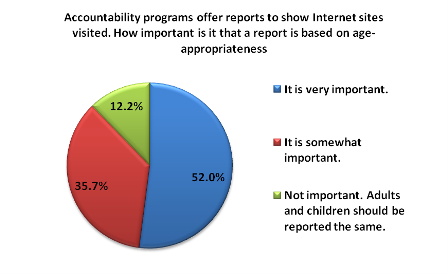 Covenant Eyes Accountability Service is used by tens of thousands of people in over 150 countries around the world.
Do You Know About Anonymizers?
There are thousands of secure sites, like https://fluteswimmer.com (note the https instead of http), that bypass almost every blocking filter. (If you don't use the Covenant Eyes Filter, go to the site, and click "I trust this site" when prompted, and it will allow you to surf any site you want, unmonitored and unblocked.) Sites like this are the most common way of getting around blocking filters.
We asked respondents if, before reading this, they were aware that secure sites provide such an easy way of bypassing other Internet blocking programs. Over 78% were not able to say yes.
This is not surprising because 66% of our respondents were over 28 years old, and anonymizers are more widely known among younger people.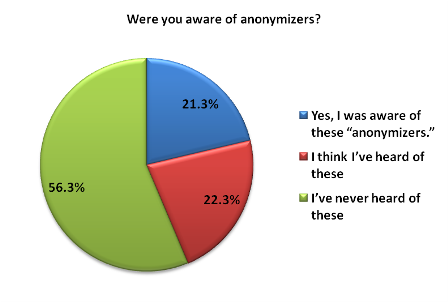 When asked how important it is that anonymizers be blocked and reported, nearly 98% said it was important.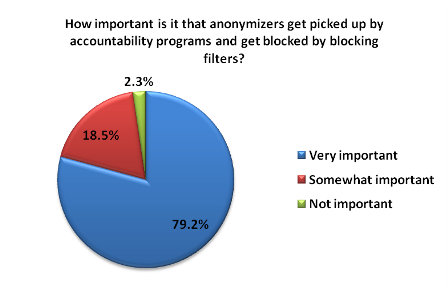 Covenant Eyes Accountability Service reports when anonymizers have been accessed.
Age-Appropriate Filtering
Regarding their Internet safety software, over 93% of respondents said having a blocking filter is an important feature.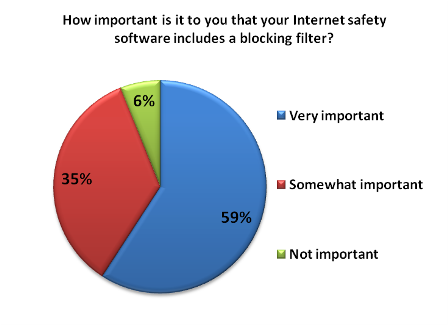 We asked the conference attendees how important it is that their Internet filter block adults different than children (using age-appropriate settings). Over 71% said this was either "very important" or "somewhat important."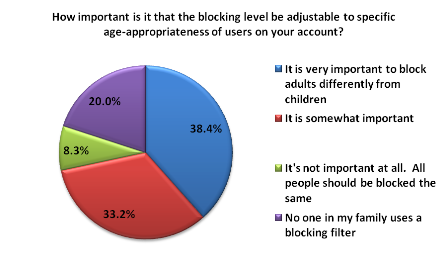 Covenant Eyes offers filtering for Windows and Mac computers, and has many age-based settings that allows you to customize the filter to your liking.