Covenant Eyes Radio – Episode 76
[display_podcast]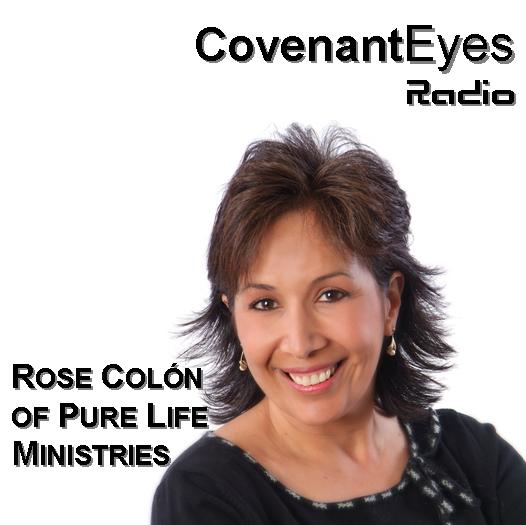 Today I'll be speaking with Rose Colón, Director of Women's Counseling at Pure Life Ministries. Rose and her husband Jeff first came to Pure Life in 1994 when their marriage was falling apart due to Jeff's lifestyle of sexual sin and drug abuse. God has since totally transformed their marriage and their lives.
Today Rose and Jeff help to oversee many of the ministry's daily operations. Rose has a Masters of Ministry in Biblical Counseling, and holds certification from the International Association of Biblical Counselors.
Rose will talk with us about the emotions she experienced when she first discovered her husband's involvement with pornography and prostitutes. She will also give us the three biblical principles that impacted her the most as God was healing her heart.
Music for today's podcast is "Spark" by Ten Shekel Shirt.
Listen to more Covenant Eyes Radio on iTunes.