Covenant Eyes Radio – Episode 56
The church often encourages its members to find accountability relationships in their pursuit to be more like Christ. We at Covenant Eyes also strongly believe in the power of accountability friendships, but these friendships need to be more skin deep.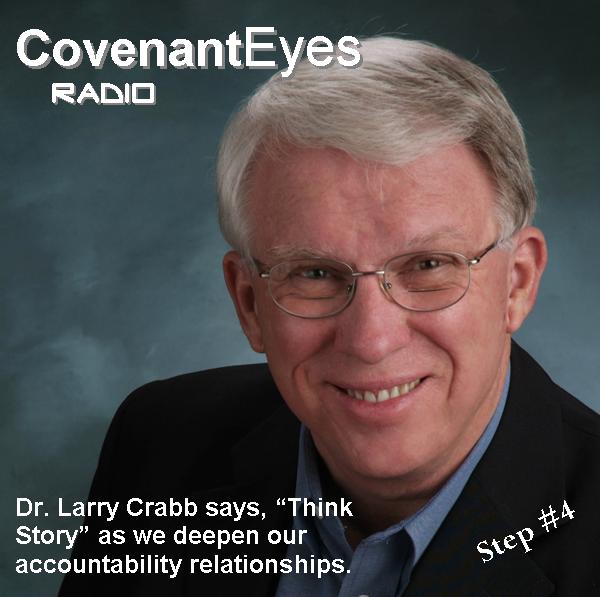 Over the past several weeks we've been playing portions of our conversation with Dr. Larry Crabb. Speaking from his book, SoulTalk, Dr. Crabb has been helping us understand ways that we can build deeper accountability relationships with people in the body of Christ. He has been talking with us about what he calls the five dance steps of Christian conversation, five important ways of thinking that help us to interact with our friends in a way that moves us to repent of sin and hunger more for God.
This week he talks about the fourth step, "Think Story." This step is about being curious about our accountability partner's life, curious about the significant relationships that have had the deepest impact on them.
Listen to more of this interview: Intro, Step 1, Step 2, Step 3, and Step 5
Listen to more Covenant Eyes Radio on iTunes
Music for today's podcast is "Holy is the Lamb" by Chad Markley