Covenant Eyes Radio – Episode 55
Covenant Eyes exists to help people have open and honest accountability conversations about Internet use. This not only means developing good accountability software, but helping people to go deep in their friendships with one another.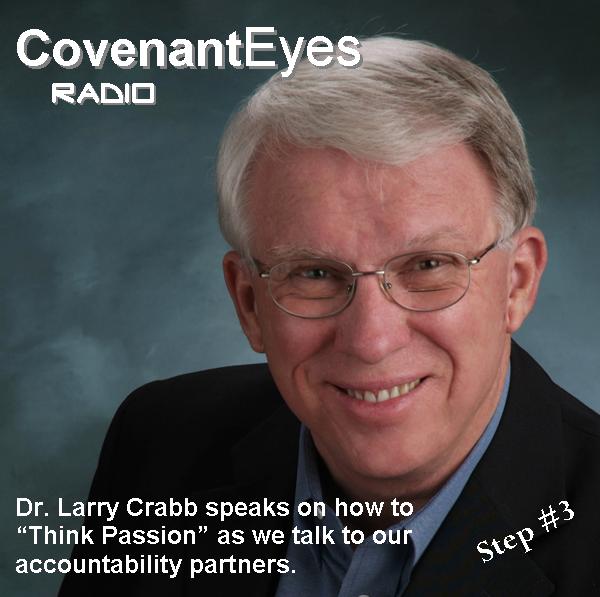 We recently contacted Christian psychologist Dr. Larry Crabb to ask him about ways in which we can foster deeper accountability relationships. Using material from his book, SoulTalk, Dr. Crabb talks with us about how we can have the kind of Christian friendships that spur us on to be more like Christ.
Dr. Crabb has been talking with us about what he calls the five dance steps of redemptive Christian conversation, five important ways of thinking that help us to interact with our friends in a way that stirs our passions for God. He has already spoken about the first two steps.
This week he talks about the third step, "Think Passion." This step is about identifying the hidden motives of our own hearts as we converse with others. The more deeply aware we are about our own sinful motives, the more quickly we can repent of them and identify the godly motives the Holy Spirit is placing within us.
Listen to more of this interview: Intro, Step 1, Step 2, Step 4, and Step 5
Listen to more Covenant Eyes Radio on iTunes
Music for today's podcast is "Holy is the Lamb" by Chad Markley