Covenant Eyes Radio – Episode 54
Good accountability relationships are hard to find. Tens of thousands of people use software tools like Covenant Eyes to help them have open and honest accountability conversations in their fight against Internet temptations, but good technology needs to be coupled with good relationships.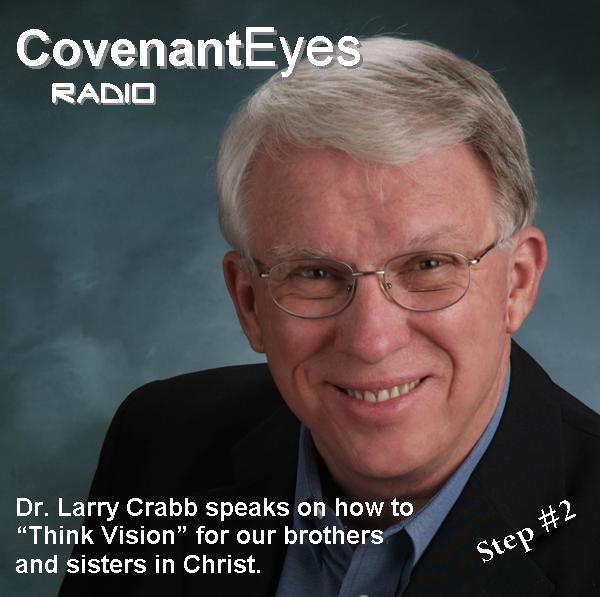 This is why we contacted Christian psychologist Dr. Larry Crabb. For the last several weeks we've been playing portions of our conversation with Dr. Crabb, to learn more about how we can have the kind of churches, small groups, and friendships that spur us on to be more like Christ. Dr. Crabb's hope is that through these podcasts more people will recover the lost art of curiosity, and that we will learn how to engage with one another on a deeper level—one that allows us to see the work the Holy Spirit is doing in our lives.
Speaking from his book SoulTalk, Dr. Crabb speaks with us about what he calls the five dance steps of redemptive Christian conversation, five important ways of thinking that help us to speak and listen to one another in a way that stirs our passion for God. This week he talks about the second dance step: "Think Vision."
Listen to more of this interview: Intro, Step 1, Step 3, Step 4, and Step 5
Listen to more Covenant Eyes Radio on iTunes
Music for today's podcast is "Holy is the Lamb" by Chad Markley