Last week Covenant Eyes was honored as the 2010 Outstanding Medium Business of the Year in our county. As we come upon our 10-year anniversary as a company, it is wonderful to look back and see how far we've come.
In particular our county wanted to thank us for helping individuals all over the world battle Internet temptations which has in turn helped to save lives, marriages, and families. We were also honored for specific ways we've been able to enhance our own community, creating jobs, sponsoring community activities, and supporting Internet accountability in our local public library.
Thanks to all of our Members. Because of you the cause of Internet accountability and integrity is in the spotlight among businesses in our county and state. As we grow it becomes more and more evident to a watching world that people care about what they do online.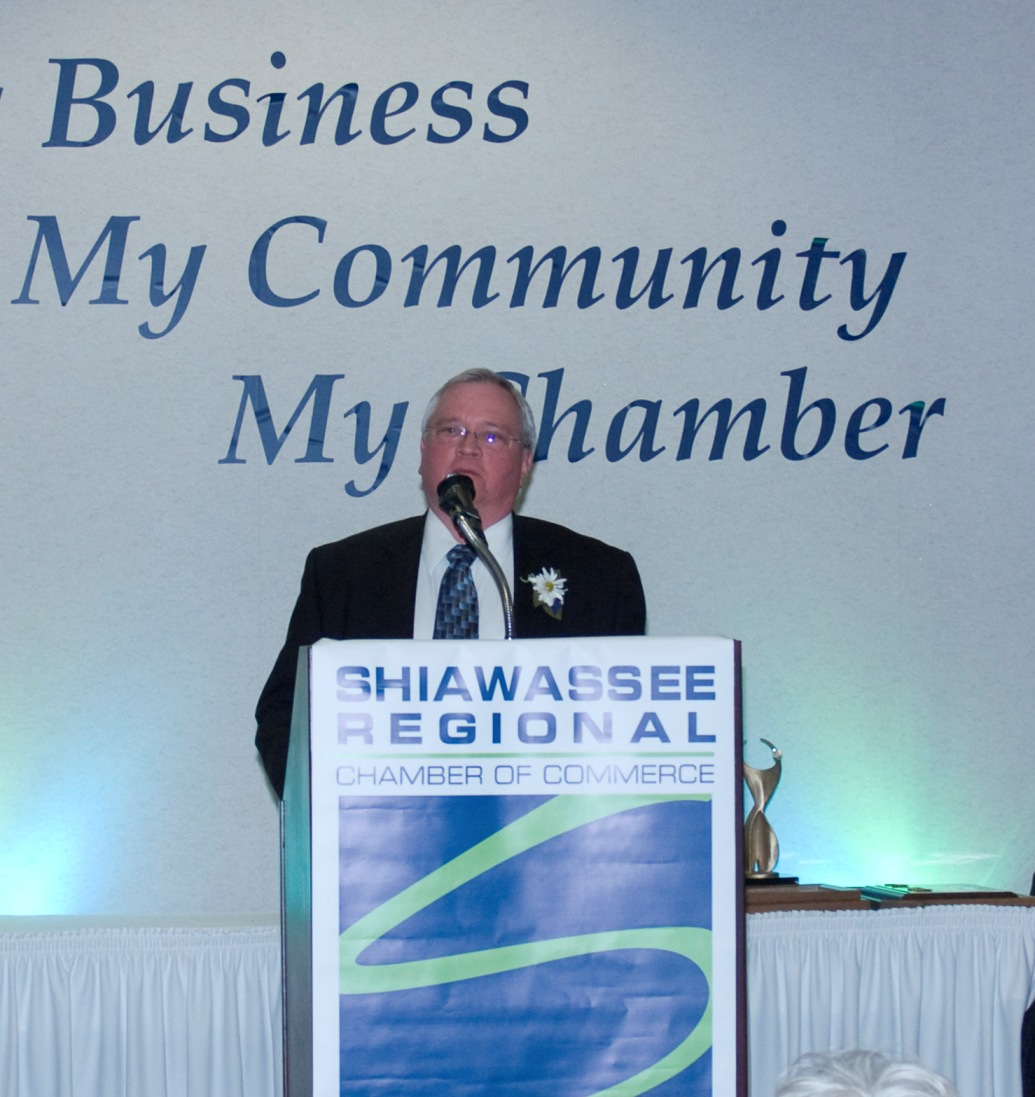 Covenant Eyes president, Ron DeHaas, thanks the Chamber of Commerce
Covenant Eyes employees pictured from left to right: Bill Spencer (VP of Operations), Ron DeHaas (President), Donald Lindsey (Executive Assistant to the President), and Gordon Parkinson (Director of Finance)