Covenant Eyes Radio – Episode 47
[display_podcast]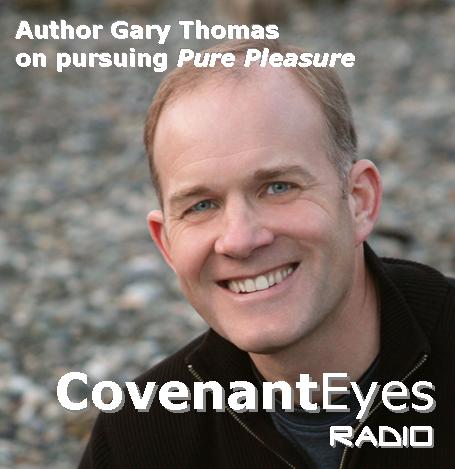 Today's podcast is part of a conversation I had with best-selling author and international speaker, Gary Thomas.
In an effort to reject sinful pleasure, Christians can easily reject pleasure altogether, even feeling guilty about pursuing pleasure. Today Gary will talk about how his new book, Pure Pleasure, encourages Christians to pursue God-given pleasures in a God-pleasing way, and how this pursuit helps us fight temptations to do evil.
The world is full of holy pleasures for God's people, and they can become windows of worship when they are infused with gratitude. "For everything created by God is good, and nothing is to be rejected if it is received with thanksgiving" (1 Timothy 4:4).
Paul writes to Titus, "To the pure, all things are pure" (Titus 1:15). In his book, Gary Thomas explains this text:
In context, Paul is arguing against hyper-religionists trying to saddle Christians with arbitrary rules and prohibitions. These teachers wanted to enslave believers to the old belief that if a defiled person touches something (food, drink, or even another person), this something becomes defiled. Paul cleverly turns this around, saying if someone is pure, then whatever they touch becomes pure!
I'm arguing that we need to look at pleasure and the good gifts of this earth through the eyes of redemption. When our hearts are cleansed and transformed by God, the very things that used to cause us to stumble can now become friends of faith. Not all things, of course; anything specifically against the will and commands of God, regardless of what kind of pleasure it seems to offer, will always destroy our souls. But the good things of this earth, created by God to be received with thanksgiving and praise—things such as friendship, good food and fine drinks, laughter, sex, and family life—can be redeemed to season our life and faith in many positive ways. God can even give us the power to take what we formerly misused and transform it into an instrument of praise. (Pure Pleasure, p.22-23)
---
Music for today's podcast is "Ordinary Day" by Phil Joel
Get our weekly podcasts in your inbox