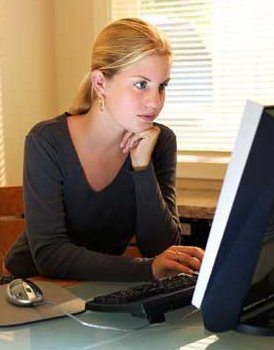 Since my first article on this subject over a year ago, we've received more and more requests for us to cover this topic in depth on Breaking Free. Next week we will be doing just that.
A recent survey of over 11,000 college-age women revealed the following:
32% first viewed pornography before the age of 13.
35% first viewed pornography via the Internet or computer; 24% via cable TV or pay-per-view.
16% said they spend up to 4 hours per week online for Internet sex.
10% said they feel controlled by their sexual desires or fantasies of romance.
20% said they regularly read romance novels or sexually explicit magazines, or regularly visit sexually explicit websites or chat rooms.
15% said they feel their sexual behavior is not normal.
23% said they have made attempts to quit a type of sexual activity and failed.
With an estimated 1 out of 5 women who struggle with pornography or cyber-sex in some measure, more media is beginning to bring this issue into the light, from Dear Abby to Oprah, and from Relevant Magazine to Today's Christian Woman.
Starting Monday we will be featuring the first part of our interview with Crystal Renaud and Jessica Harris, two women who've come from a background of porn/cyber-sex addiction and are helping other women in the Internet community with this same problem. Parts 2 and 3 will come later in the week.
We'll also be featuring a number of articles from ministry leaders who can shed some light on this subject. Diane Roberts, Director of Women's Ministry at Pure Desire and co-author of Sexy Christians and Accept No Substitute, will talk about her work with women who have struggled with this problem. Leslie Ludy, author of When God Writes Your Love Story and Authentic Beauty, will talk about the root sins that drive this issue for many women. We'll also have a book reviews and lists of resources for women who feel trapped in this addiction.
Thanks to all the women who are contributing to Breaking Free next week. You are true pioneers helping other women who feel trapped.