Are you an ex-porn addict? Want to sport your ex-addiction?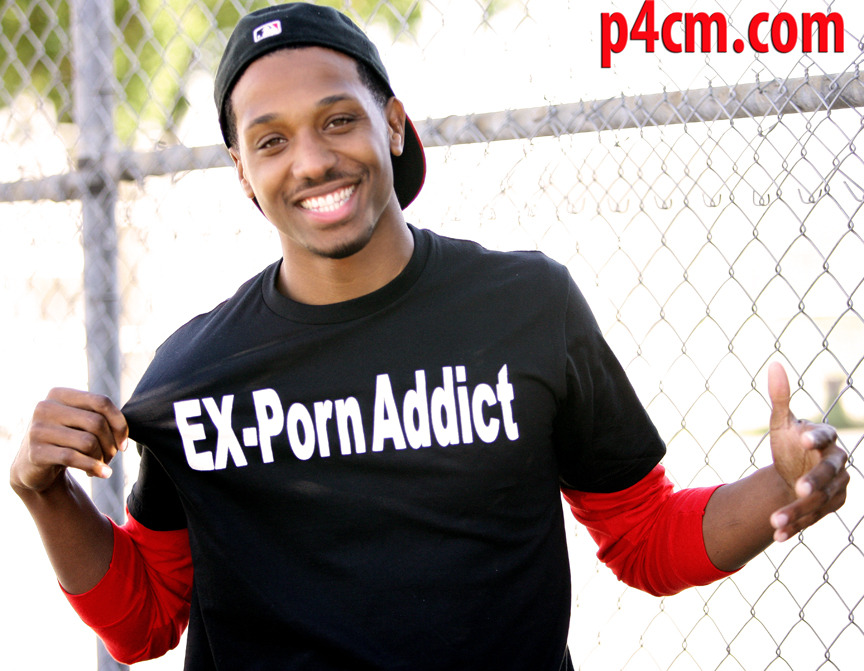 This shirt, from the Passion for Christ Movement, is just one of many.
How about this one from Landover Baptist: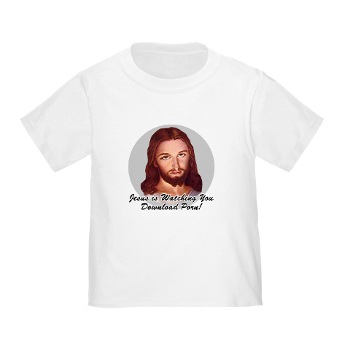 In case you can't read this, it says, "Jesus is Watching You Download Porn!"
So . . . any thoughts about these shirts?