Honesty, Integrity, Passion & Purpose: that is what makes this tour unique. Our performance, our ministry, is based on my personal struggle with hidden addictions (drugs, porn), the mind of an addict, who I am in public, versus who I become when I'm alone and no one is looking. A modern day Dr. Jekyll and Mr. Hyde, so I like to say.
I know this tour will challenge the audience and make people realize we are not alone, that we all have sideshows that we deal with, recognizing temptation is a huge part of change. There is adult advertising on every online community (Facebook, MySpace, etc) and Internet pornography is literally tearing millions of peoples lives, and families apart. It's this hidden addiction that few are able to talk about, and the "sideshow" spreads light on the subject and challenges the audience to have a "revolution of the heart."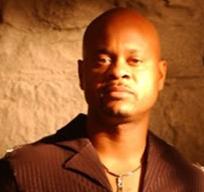 The opening act for the tour is Eliot Sloan, front man for the band Blessid Union of Souls (an amazing vocalist who has felt a huge calling in his life).
Then our performance, the White Collar Sideshow, an intense theatrical performance using bass & drums. It will march you through the mind of an addict, and take you down the road to true freedom.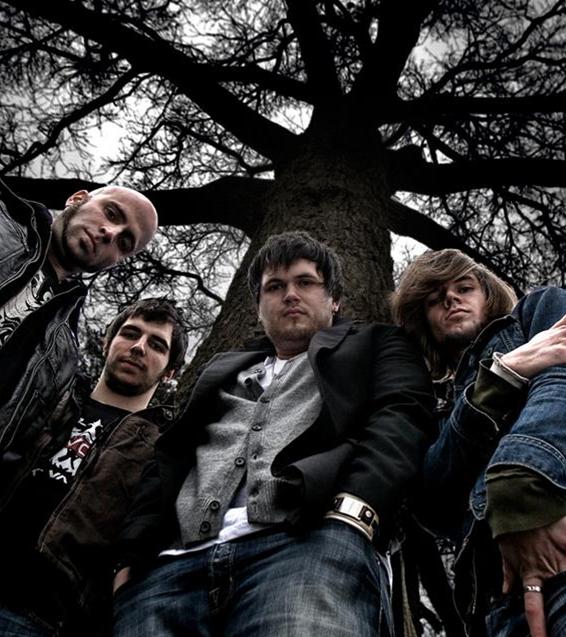 Last but not least, the southern boys of 7eventh time down, a killer band based out of Kentucky, who bring a very raw, innovative, exceptionally tight and exciting sound as a grand finale should be.
This tour is being sponsored by three fantastic companies: Covenant Eyes, Risen Drums, and Commit Clothing. Covenant Eyes is a very unique accountability program that logs almost all Internet activity, including Web browsing and more, challenging today's internet users to a new standard of online integrity. Risen Drums is a custom drum company based out of Minnesota built on relationships, passion and believing that their artists can make a difference in today's world! Commit Clothing has a message and challenge about committing to your standard in life, to your calling, and to your purpose through a fashionable sense.
I would love for this tour to bring a sense of openness. We are all simply human beings and we will struggle with different things throughout our lives. Sometimes as Christians, I feel as though we never take the masks off; if we were only honest with each other on everything, showing others they are not alone in their struggles and not always playing the "holier than thou" card, we can truly create a Revolution of the Heart.
. . . .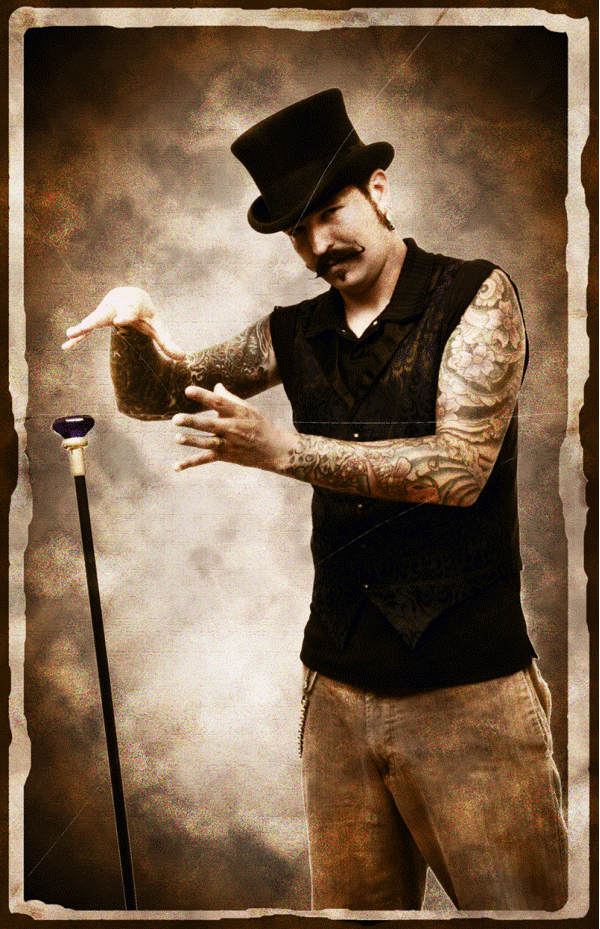 This is a guest post from TD Benton, the Ringleader of the White Collar Sideshow. This band, with its one-of-a-kind presentation, will be on tour in February, addressing the issue of porn addiction and temptation.
Here (t) gives his explanation of the "Revolution of the Heart" tour. If you would like to bring the tour to your city, please contact Veronica Benton @ 479.650.1338 or you can email her at whitecollarsideshow@hotmail.com.