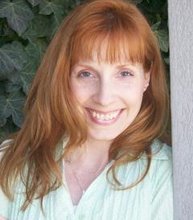 Diony George is a native Alaskan, a full-time wife and a mother of seven. Her deep faith in God and desire to help others led her to share her compelling and moving story. She says,
"My main reason for writing the book is to help someone else not go through what I did. Torn Apart was hard to write . . . it's very personal, it's very emotional. But I believe: if pornography isn't brought out in the light . . . how are people going to realize how serious it is and how it is affecting lives?
"I'm very committed to the principal of marriage, and I was to my own. Unfortunately because of what porn eventually did to my husband and our family, I couldn't stay married to him. That was a hugely difficult decision for me; there were days I could only deal with one hour at a time because the pain was so intense. What got me through was my faith in God, and the support of family and friends. Through His love I found hope and healing, and I believe the same can come true for others facing similar trials.
"Joy can be found again. You can still have a good life. You have to get through the bad stuff and not give up. Forgiving those who hurt you brings peace that cannot be found any other way."
Torn Apart is about a woman named Alyson who loved her husband Jared. His magnetic personality attracted her from the first time they met and continued when they married. She believed it was the beginning of a wonderful life. She had no idea he was keeping dark secrets—no idea he was addicted to porn. One fateful night, everything they'd built starts to rapidly unravel and Alyson begins a painful but determined search for the truth.
. . . She reached across the seat and picked up the envelope, trying to ignore her rapidly increasing heart rate. The very instant the paper made contact with her skin, a horrible sick feeling charged through her body, followed immediately by a clear and precise thought.

You can choose to open this envelope, which will start a chain of events that will change your life irreversibly, or you can set it back on the seat and continue with how things are.

What could possibly be inside? Whatever it was she now knew for certain it was going to affect her more than she had imagined. Hesitations assaulted her brain as she tried to weigh both choices and her body literally began to shake as old memories and experiences rewound at top speed. Did she have enough courage to logically face the facts about her life with her husband?

In recent months she experienced nagging doubts and fleeting impressions Jared was distancing himself emotionally from her and it was bringing up old fears. The past held something she couldn't bear to think about, something she kept securely locked, bolted and sealed, with a red flashing light, behind a door in her mind.

Years before Jared had wounded her deeply and their marriage had barely survived, he had promised nothing like it would ever happen again. He told her repeatedly how sorry he was and that he had made a huge mistake. If he dared to re-open that door and force her to walk through it, and feel that kind of pain again, she thought she would die.

No, that's ridiculous . . . it has to be something else. Remember what we've shared since then? Renewed love, a lot more laughter, and happy times with our boys—that was real. You know Jared loves you. No. It can't be that, it just can't.

So why did the horribly sick feeling charging through her body feel so familiar?
"I know many people who battle the problem Torn Apart discusses every day—pornography. Diony has done an amazing job of conveying her personal battle with a husband addicted to porn in this new book, Torn Apart. The frightening capacity of porn to destroy our families from the inside out needs to be addressed and this book has done it in a very convincing and, yet readable, even entertaining, way." (Richard Paul Evans, NY bestselling author of the Christmas Box.)
"An amazing story of courage and strength." (K.B reader from Alaska)
"Torn Apart is a story of one very young woman's strength, growth, and love for her children, herself, her new relationship and God. It is also a teaching guide for the innocent about how an addiction to pornography can ruin a marriage from the inside out. It is an important lesson for our emotional times." (Excerpt from the review of Carine Nadel.)
"Pornography is a societal plague that destroys the individual, the marriage unit and the family. When the family is fractured, a society is weakened. This book, based on a true story about pornography addiction and finding hope, is a call for openness." (Anchorage Daily News, Reading the North, Sept 6, 2008)