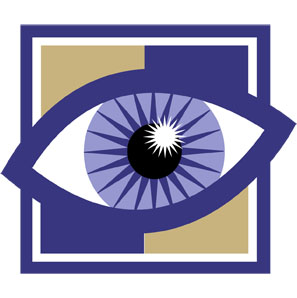 I don't believe there is such a thing as a Christian company, only Christian people. Covenant Eyes is a commercial business, but one that is founded by Christians with a goal to please and honor God by helping change people's lives.
Some have wondered whether Covenant Eyes has a "doctrinal statement." We do, in fact. It's not a belief statement that we usually advertise, nor is it something that we "require" anyone else to believe (whether they be a Covenant Eyes employee, Member, or Accountability Partner), but it is a belief statement which under-girds and motivates our work.
Covenant Eyes Doctrinal Statement:
We believe in one God, creator and sustainer of all things, infinitely perfect and eternally co-existing in three persons, Father, Son, and Holy Spirit (Deut. 6:4, Heb 1:2-3; Matt 3:16-17; Matt 28:18-19; John 15:26; 2 Cor. 13:14).

We believe the Scriptures, both Old and New Testaments, to be the inspired Word of God and the complete revelation of His will for the salvation of mankind, and the divine and final authority for all faith, life, and practice (2 Tim. 3:16; 2 Pet. 1:19-21; Eph. 1:13; Deut. 8:3; Ps. 119; Is. 40:8; Acts 20:32).

We believe that the Holy Spirit is the agent of regeneration and renewal for believers in Jesus Christ, and that He makes the presence of Jesus Christ real in believers and enables them to live in a manner that honors God (Titus 3:4-7; John 7:37-39; John 14:16-18; Eph. 3:16-19; Rom. 8:11-16).

We believe that the shed blood and substitutionary death of Jesus Christ and his physical resurrection provide the only ground for justification, forgiveness, salvation, and sanctification for all who believe in Christ alone; everyone who is born of the Holy Spirit by faith alone through grace alone becomes a child of God (Rom. 3:21-23; I Cor. 15:1-7; 2 Cor. 5:21; John 1:12-13; Gal 2:16).

We believe that all events, both good and bad, are controlled by the Sovereign God; who administers all things for His intended pleasure, which displays His ever present desire for the good of His people (1 Chron. 29:11-12; Ps. 24:1; Ps. 47:7; Ps. 135:6; Is. 46:10; Dan. 4:35; Rom 8:28-30).
It has always been Covenant Eyes' goal to help individuals seek sexual purity specifically when it comes to what they view online. We believe sexual purity is God's desire for all humanity, regardless of faith or creed. We believe sexual purity not only pleases God but also blesses those who practice it, because it is how human beings were made to live. Covenant Eyes is here to help ANYONE fight the the lure of pornographic content online through quality accountability.
But Covenant Eyes is also a Christ-centered ministry. We seek to provide resources on this blog and other ministry resources that point to Jesus as the One who can truly make us pure. He alone forgives us and brings us near to God. He alone can recapture the human heart, grant repentance from the idolatry of sexual fantasy, and reorient our lives to worship our Creator.