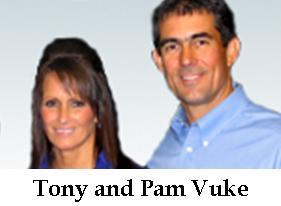 We often get comments from wives who are struggling with their husbands' use of porn. If you are interested in hearing from a couple that has dealt with this in the past, please listen to the interview of Tony and Pam Vuke. In this interview they share their story about Tony's pornography addiction, and how Pam then had to deal with the emotions stemming from his confession.
I really appreciated Tony and Pam's honesty in this interview. Pam shares about her process of learning to trust Tony again, how painful it was, yet how thankful she is that his addiction came out into the light. Their story is one that highlights the need for raw honesty in marriage. She also offers a message of hope to women who feel like their husbands do not want to change.
Click here to listen to a portion of their interview on the nationally syndicated radio program, Revive Our Hearts with Nancy Leigh DeMoss.