There are three Promise Keepers Manhood '08 conferences coming up soon. Don't forget to register online:
Atlanta, GA, on August 1-2
Peoria, IL, on August 8-9
Dallas, TX, on August 15-16

Sam and I returned safely from Fresno, CA. Your prayers were greatly appreciated.
We believe the first Promise Keepers conference was a real success. Of course, the real proof will be in whether or not the men take the extra step and download the Covenant Eyes software.
Summary of the Conference
We took 1,200 of our cool Eye Promise glow in the dark bracelets and about 2500 flyers. We handed out all of our bracelets and all but 100 of our fliers. The bracelets were the perfect doo-dad to hand out. Everyone loved them and wore them all weekend. People came asking for bracelets, which allowed us to tell them about Eye Promise/Covenant Eyes. The bracelets are an easy conversation starter.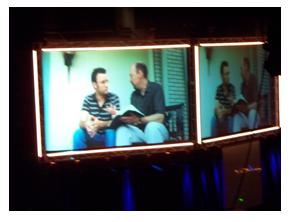 Our promotional video went great. Men saw it in the conference and sought us out. This was followed by a powerful message from Bishop Larry Jackson on dealing with the pitfalls of lust. The visuals and sound were awe-inspiring with all the speakers, and we snapped pictures of the video while it was rolling on the Jumbo-Tron.
Travel was interesting. We arrived in San Francisco around 12:30 p.m. and had our rental car by 1:30. Shortly thereafter we were stuck in gridlock traffic for about 4 hours. To put it in perspective, we traveled about 5 miles in four hours. It really was not fun. By the time we fell into our beds at the hotel, we had both been awake for 24 hours. Your prayers were greatly appreciated.
Victorious Men
There was a reoccurring theme we heard over and over from the hundreds of men we spoke with personally. First, all of them had dealt with the temptation to view pornography on a personal level. Second, most of them had gained some measure of victory over that temptation. And last, it was the people who had found freedom from this sin that were the most excited about the accountability software idea.
Some men were excited about the software because they saw it as just one more good weapon in their arsenal against sin. Other men were excited because they knew they had gained a measure of victory through accountability and this software was going to be a radical approach to helping other men find that same accountability. Many men were eager to take the pamphlets to their home churches and men's groups.
Accountability is not only for the addicts and those utterly defeated in sin. It is for everyone.
Now we must continue praying that men will find accountability for their Internet use through Covenant Eyes software.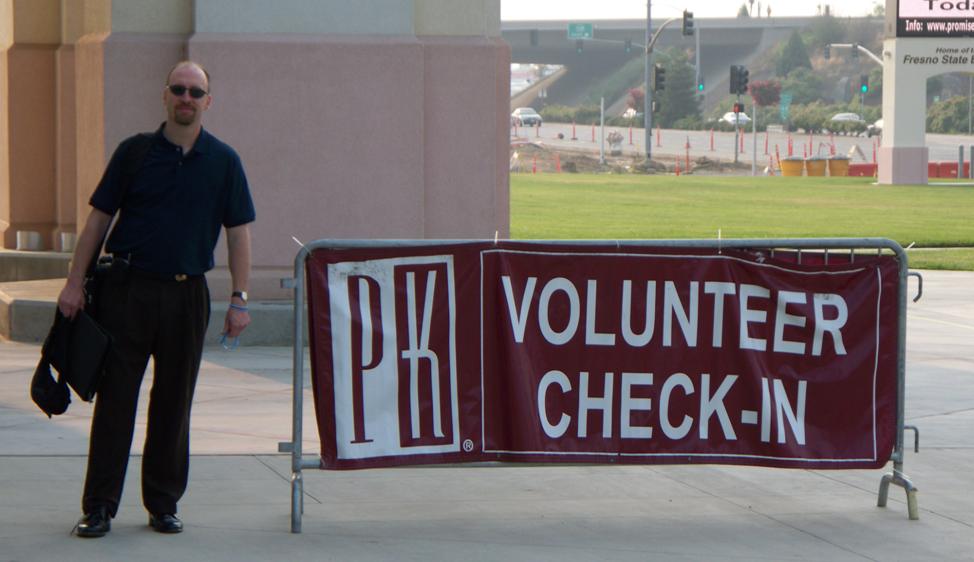 Sam looking cool at the check-in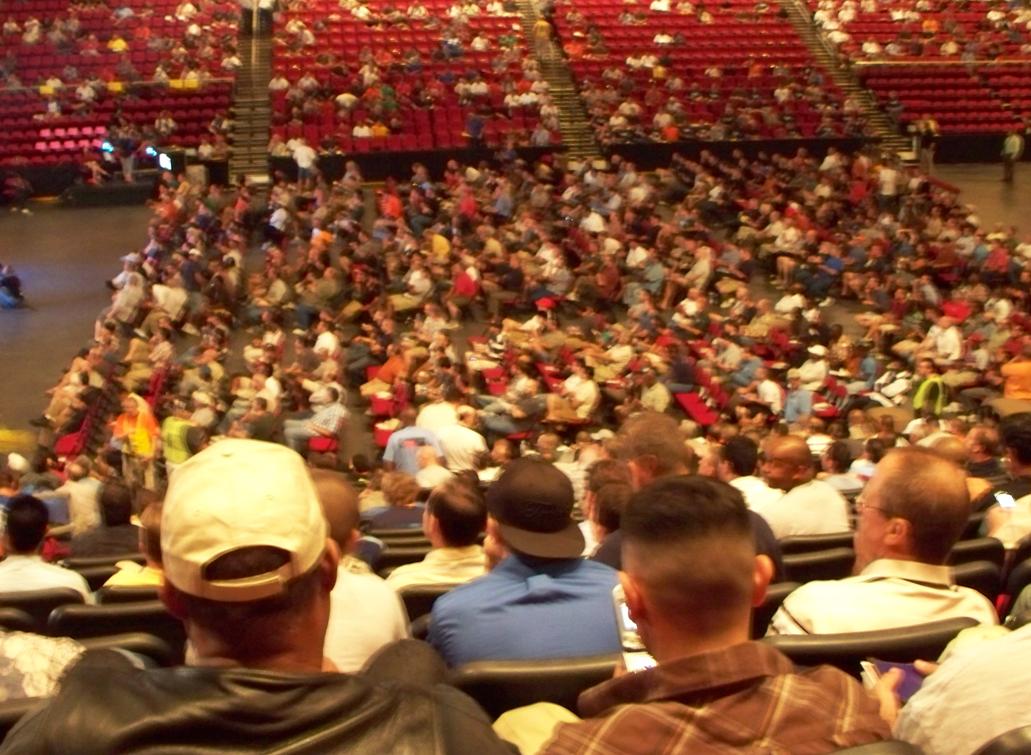 Main session at Manhood '08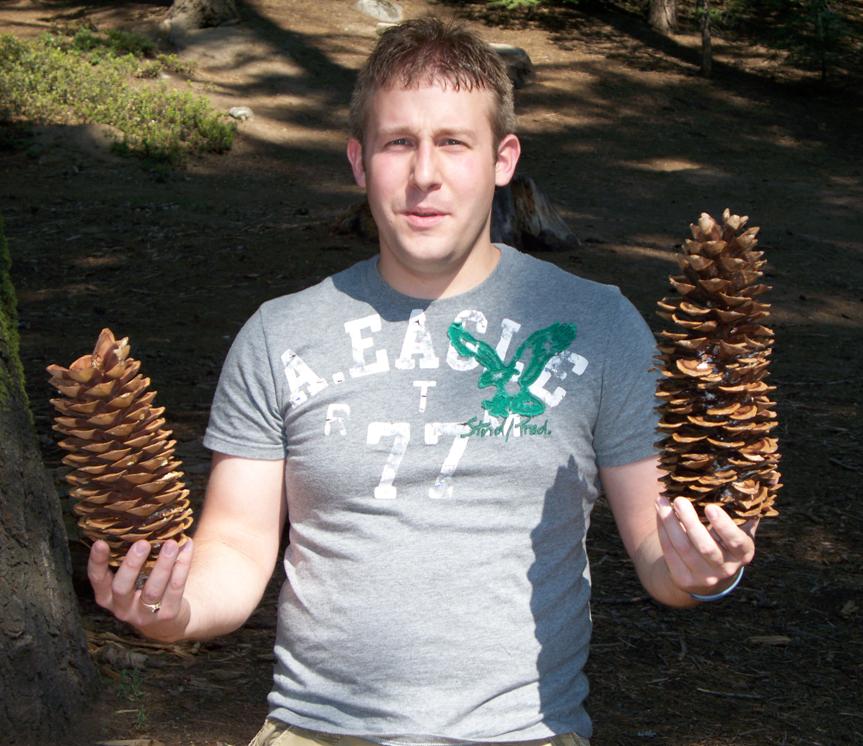 They grow 'em big in California