Important Announcement!
We are in the process of switching everyone over to a new Report design. If your Reports look like this, click the button below.
Learn How to Read the New Report
(Otherwise, stay on this article to learn how to read the Legacy Reports.)
If you hold somebody accountable on the Internet, the Accountability Report is the key tool in your arsenal. It will show you what sites they visited, what search terms they used,  and when they were online, among other things.
This page will walk you through each section of the Report. You may also view the full Report.
Jump to Section:
Report Overview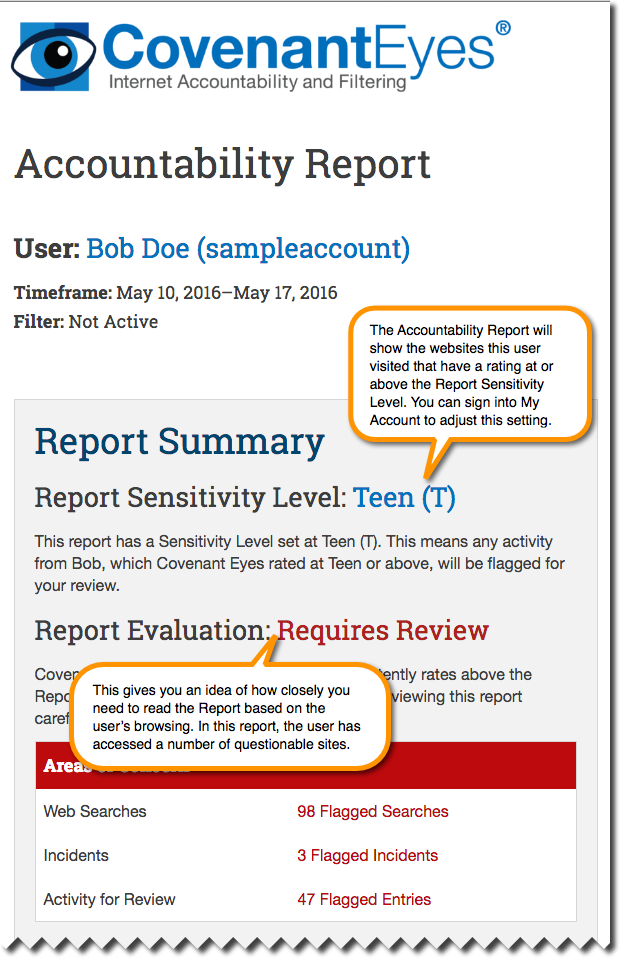 At the top of the report is a brief overview. You'll see a suggestion as to how closely you need to review the report based on the user's browsing. You'll also see the Report Sensitivity Level, which is the lowest rating on a website that will show on the Report. This sample report is set to T (Teen). If you want to set it at a higher level, fewer sites will appear on the Report. If you are receiving Accountability Reports for an adult, you will probably want to set the Report Sensitivity Level to M (Mature) or HM (Highly Mature), so that the Report will show primarily sites that may be a problem.
Install Log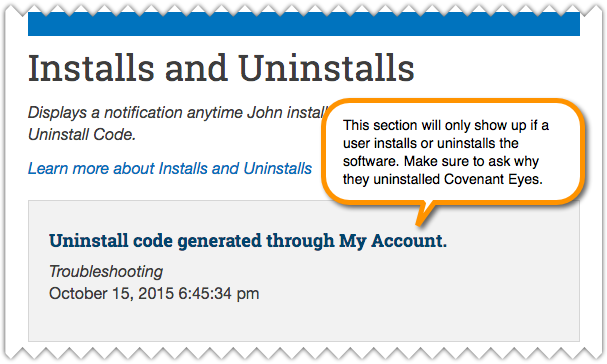 The Install Log will only appear if the user has installed or uninstalled Covenant Eyes. If the report shows that an uninstall code was generated, you should ask the user why.
Web Searches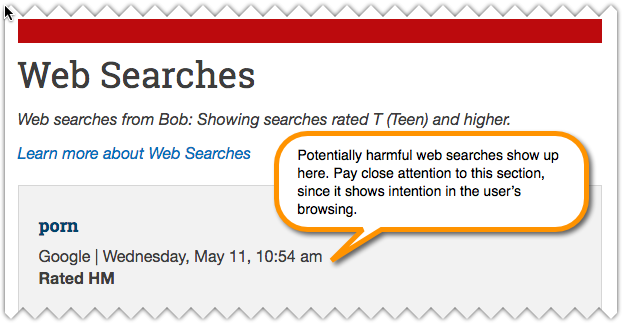 This section shows potentially harmful searches. It shows the user's intentions in browsing.
Incidents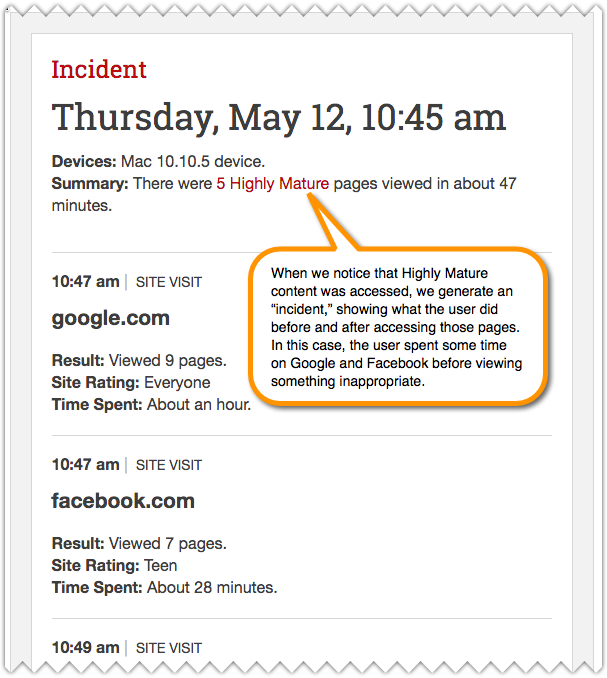 When we notice that someone has seen something rated HM, we show what they did right before and right after seeing that content. This helps you see their intent in viewing that content, or maybe what led them down the path of clicking on inappropriate stuff.
Activity for Review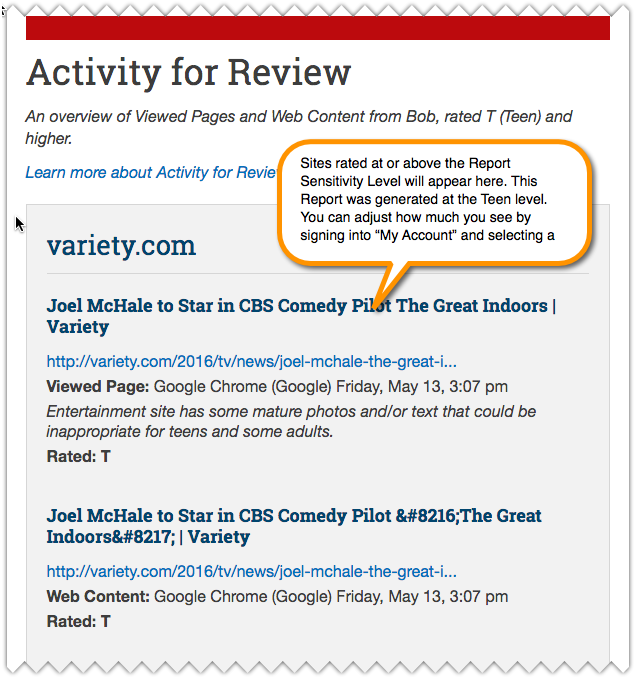 Any pages the user visited that were at or above the Report Sensitivity Level will appear here. Use these sites to fuel your Accountability conversations.
Average Hourly Usage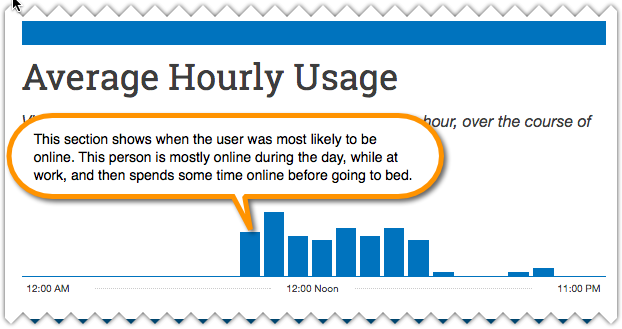 This shows when the user is online most often. Late-night Internet use will likely be a big cause for concern.
Android Apps
The current version of the Covenant Eyes Android app is compatible with Android 4.0 and 5.0 "Lollipop."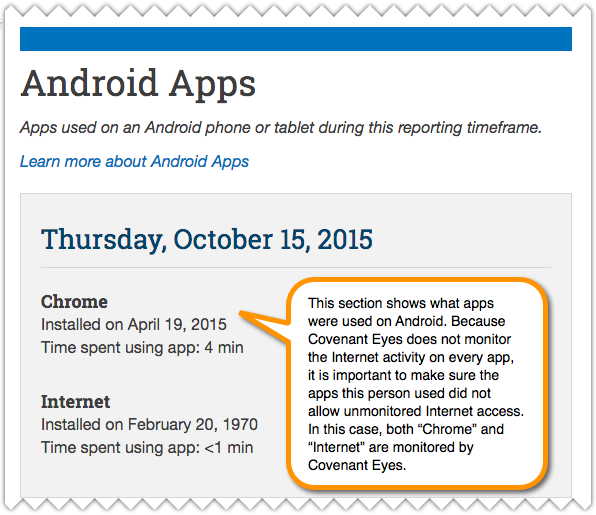 If the user has installed the Covenant Eyes Android app, this section shows the apps they accessed through the week. Keep an eye out for suspicious titles. The Covenant Eyes app currently monitors the following PlayStore apps:
Chrome
Internet/Browser
Silk Browser (Kindle only)
Facebook
Google Photos
Google Play
Google Plus
Google Search
Hulu
Instagram
Netflix
Pinterest
Tumblr
Twitter
Vine
YouTube