Each user can have a personal Filter Guardian. By default, the Account Administrator will act as the Filter Guardian for all users on the account, but the Account Administrator can invite anyone to be a Filter Guardian for users on the account. This means that an Account Administrator who also uses the Filter can hand over control of their Filter to someone else, like their Accountability Partner.
Assigning or Inviting Filter Guardians
To assign or invite a Filter Guardian, go to the Manage Users page in My Account. Click the gear icon by the user for whom you are assigning or inviting a Filter Guardian for, then click the "Filtering" tab and select "Guardians"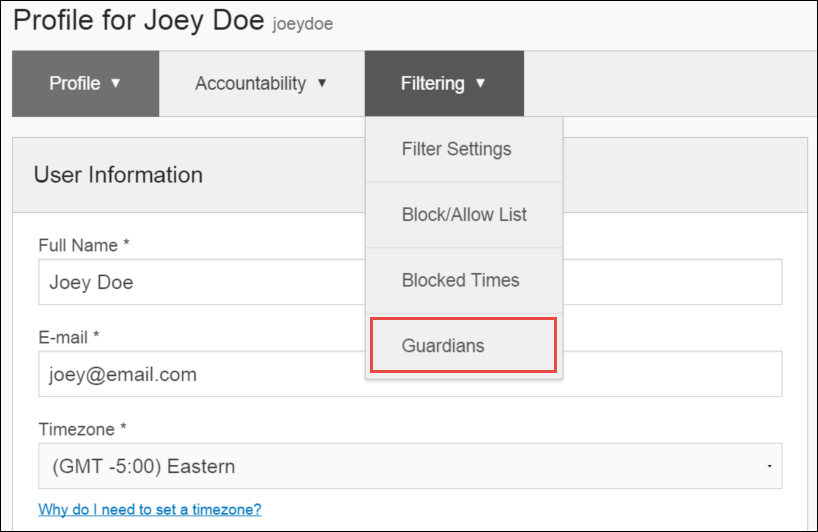 From here, you can either assign another user from the account as the Filter Guardian by selecting that person from the dropdown, or invite someone from outside of the account by entering an e-mail address. New Filter Guardians who are not already on the account will be sent an e-mail with instructions to accept the invitation, and to either use their existing Covenant Eyes username (if they have one), or to create a new one.