Adding or removing Accountability Partners is simple. Start by signing into "My Account," select "My Profile" and then click on "Accountability" to find  "Partners."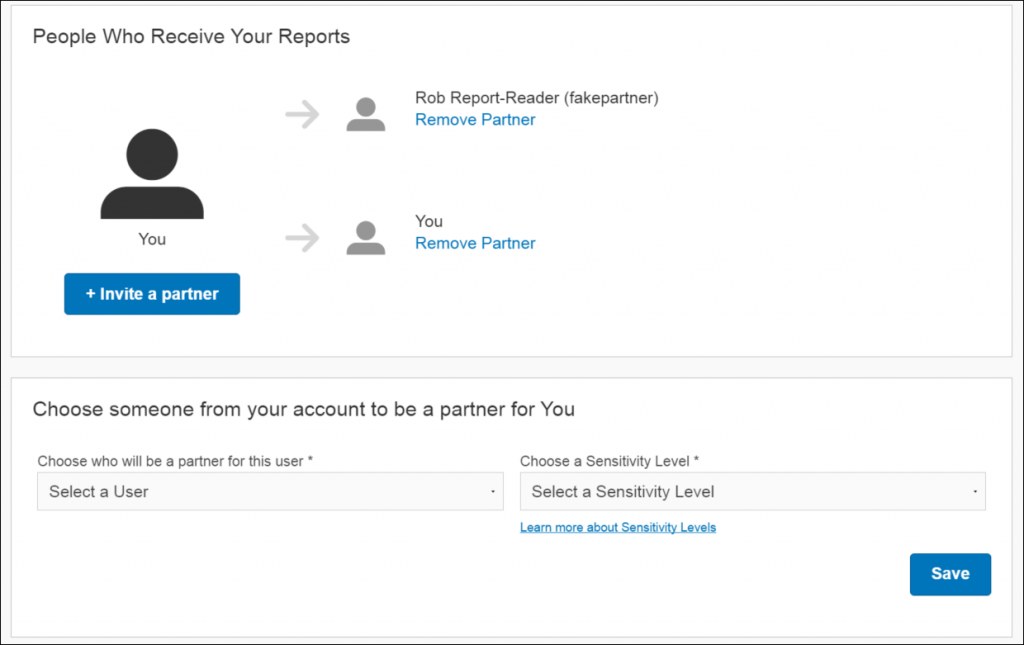 Adding Accountability Partners to Receive Your Reports
Under "People Who Receive Your Reports," click "Invite a partner." Add this person's email address and suggest a Report Sensitivity Level for your Accountability Reports. (Your partner will have to confirm this.)
Remind your potential Partner to look for an email from Covenant Eyes, which will provide a link allowing the person to register to receive your Accountability Reports. Until they accept your invitation, you will see a notice, stating that your potential Partner has not accepted your invitation.
If your Partner never receives the invitation email, have them check their Spam folder, and add "support@covenanteyes.com" to their list of Always Allowed email addresses. If your partner did not find the invitation email, you can resend an invitation by signing into your online account. In "My Partners," if the partner you requested is still showing up as pending, you may click the "Resend Invitation" button next to their name.
Adding an Accountability Partner who is already on your account
If the person who you want to receive your reports is already on the account with you, you can select them from the "Select a User" drop down and then choose a Sensitivity Level. This will immediately add them as your Accountability Partner and they will begin to receive Reports.
Receiving Your Own Accountability Reports
Often, it is beneficial for both the Accountability User and the Accountability Partner to receive Accountability Reports. This makes it easier to have discussions about the same Internet activity.
If you wish to receive your own Accountability Reports, you may do so by adding yourself as an Accountability Partner, as outlined above.
Removing Accountability Partners
If you no longer want one of your Accountability Partners to receive your Reports, simply  click the "Remove Partner" button by their name. That person will receive an email notifying them that they will no longer receive your Accountability Reports.