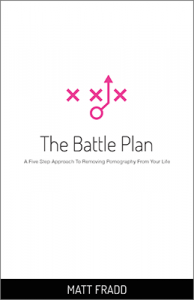 Quitting porn is hard, and sometimes people just don't know where to start. They've tried many times, but fall flat on their faces.
The Battle Plan gives marching orders on how to leave porn behind. Catholic apologist and speaker Matt Fradd identifies five key weapons for your arsenal in your fight against porn.
You'll also get free access to two talks, one from Matt Fradd and one from Audrey Assad, on conquering habits of lust.