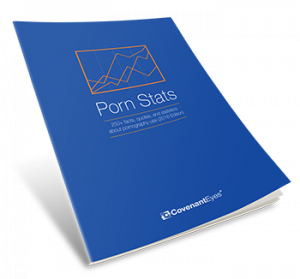 Featured Ebook
Pornography Statistics
250+ Facts, Quotes, and Statistics About Pornography Use (2018 Edition)
Finding up-to-date information about pornography use can be a daunting task for a researcher. This carefully documented compilation of stats, quotes, and figures about porn use, porn and psychology, and the porn industry is a perfect starting place for your own research.
Download "Porn Stats (2018 Edition)"
Porn's Effects on the Brain, Body, and Culture
With the invention of the internet, porn ceased being a back-alley issue and became easily accessible by anyone with a computer, smartphone, or tablet. Learn who uses porn and why it's not merely a personal sexual choice, but a physiological, emotional, and even cultural problem.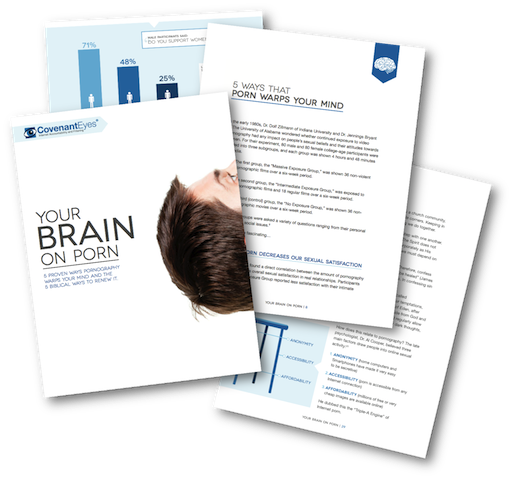 Your Brain on Porn
5 Proven Ways Pornography Warps Your Mind and 3 Biblical Ways to Renew It
Our culture is highly sexualized, and in many cases pornography use is actually glorified. But research shows that pornography use actually changes the way you think. Download this ebook to learn the five proven ways pornography warps your brain, and three biblical ways to renew your mind.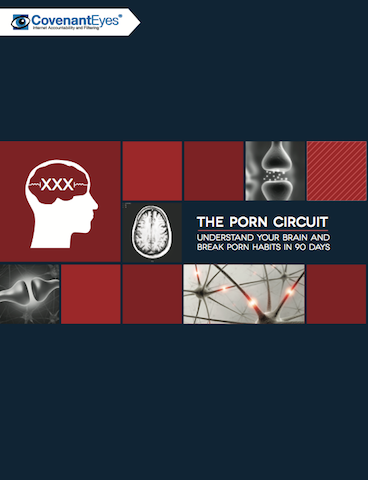 The Porn Circuit
Understand Your Brain and Break Porn Habits in 90 Days
Science shows us that acting out with pornography taps into our powerful neurochemistry, and this can quickly lead a person to use porn habitually. The good news is that the brain has a lifelong ability to wire and rewire itself. Discover why people become obsessed with pornography, and how to break the cycle of porn use.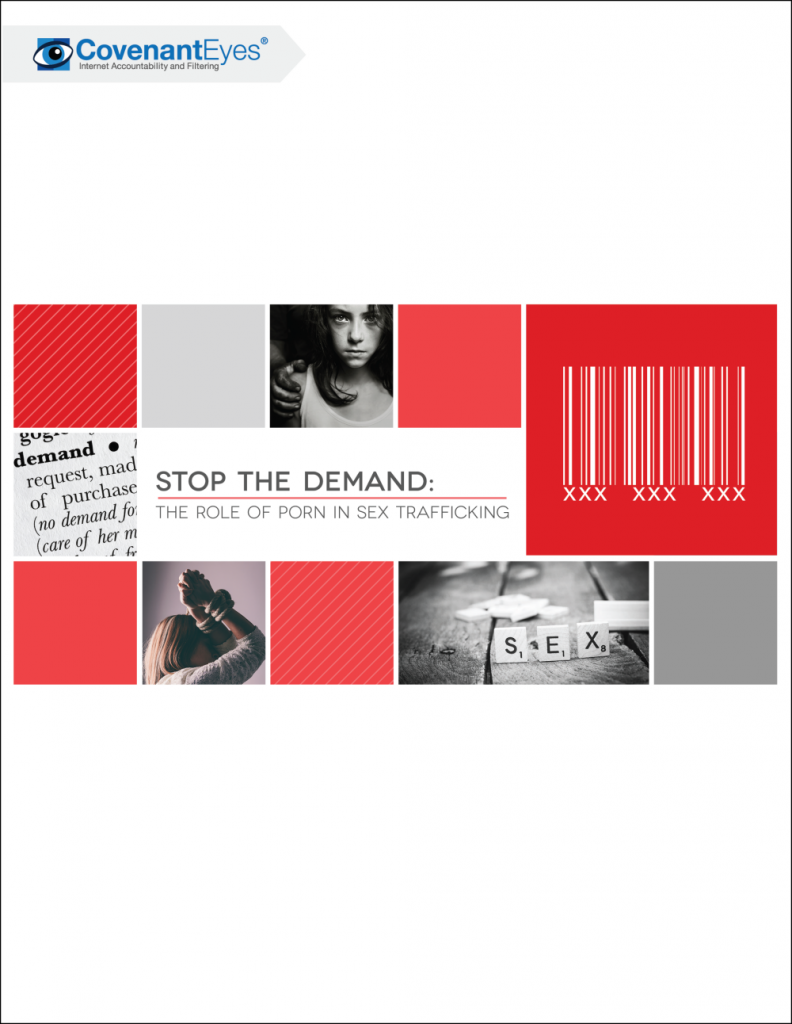 Stop the Demand
The Role of Porn in Sex Trafficking
One of the driving forces behind sex trafficking–the modern slave trade–is the belief that it's okay to use people for sex. Internet pornography trains people in that belief. Learn how porn eroticizes youth and violence, and what you can do to help turn the tide.
How to Quit Porn
The world is full of sexual temptations, but men and women can have the power to overcome not just the struggle, but even full-blown addiction. Learn more about the tools and proven techniques you need to win the battle.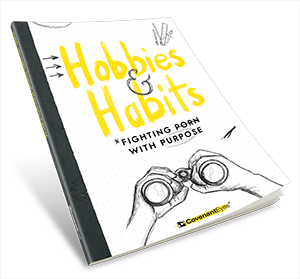 Hobbies and Habits
Fighting Porn with Purpose
What if the secret to freedom from porn wasn't just quitting porn, but changing your life so there's no room for porn in the first place?
Download this ebook to learn how small changes to your life, as well as trying out new things, can help you change your view of life and reduce your need for porn.
Coming Clean
Overcoming Lust through Biblical Accountability
Christian accountability is about creating a culture of grace, not guilt. This ebook explores reasons why accountability often fails and gives the building blocks for a good accountability relationship.
More Than Single
Finding Purpose Beyond Porn
When you find yourself "stuck" in singleness, waiting to move on to the next phase of life, it can feel incredibly frustrating. Many people believe they have no recourse other than turning to porn. In this book for singles, learn how to discover freedom from porn and joy in singleness.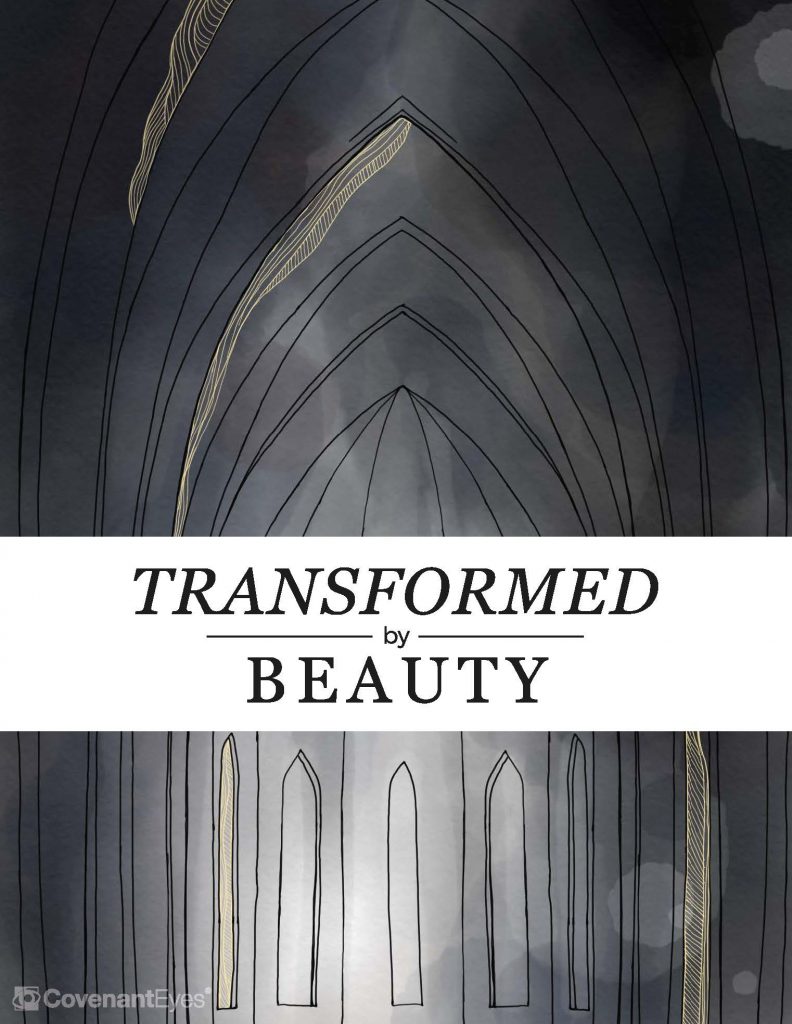 Transformed by Beauty
Beauty can change your life. It can heal you from the wounds of pornography and help you have a redeemed vision and sacramental approach to sexuality.
In this ebook, you'll meet a priest, a musician, a ballerina, and a body builder who all have one thing in common: They found freedom, healing, and peace because they encountered the beauty of a transcendent God.
RecoverED
Real Stories, Emerging Science, and Practical Solutions
Porn-Induced Erectile Dysfunction. It's a real issue, and it affects countless men… especially young men.The solution? Thousands of men have found that the best treatment for their sexual dysfunctions, especially ED, is to quit porn. Find out how to quit porn and live a happier, healthier life in RecoverED, a free ebook resource.
Family Protection
It's not a matter of if, but when, your child will see pornography. What are you doing to protect them online? Learn what safeguards to put in place, and prepare yourself to have crucial conversations about Internet use with your kids.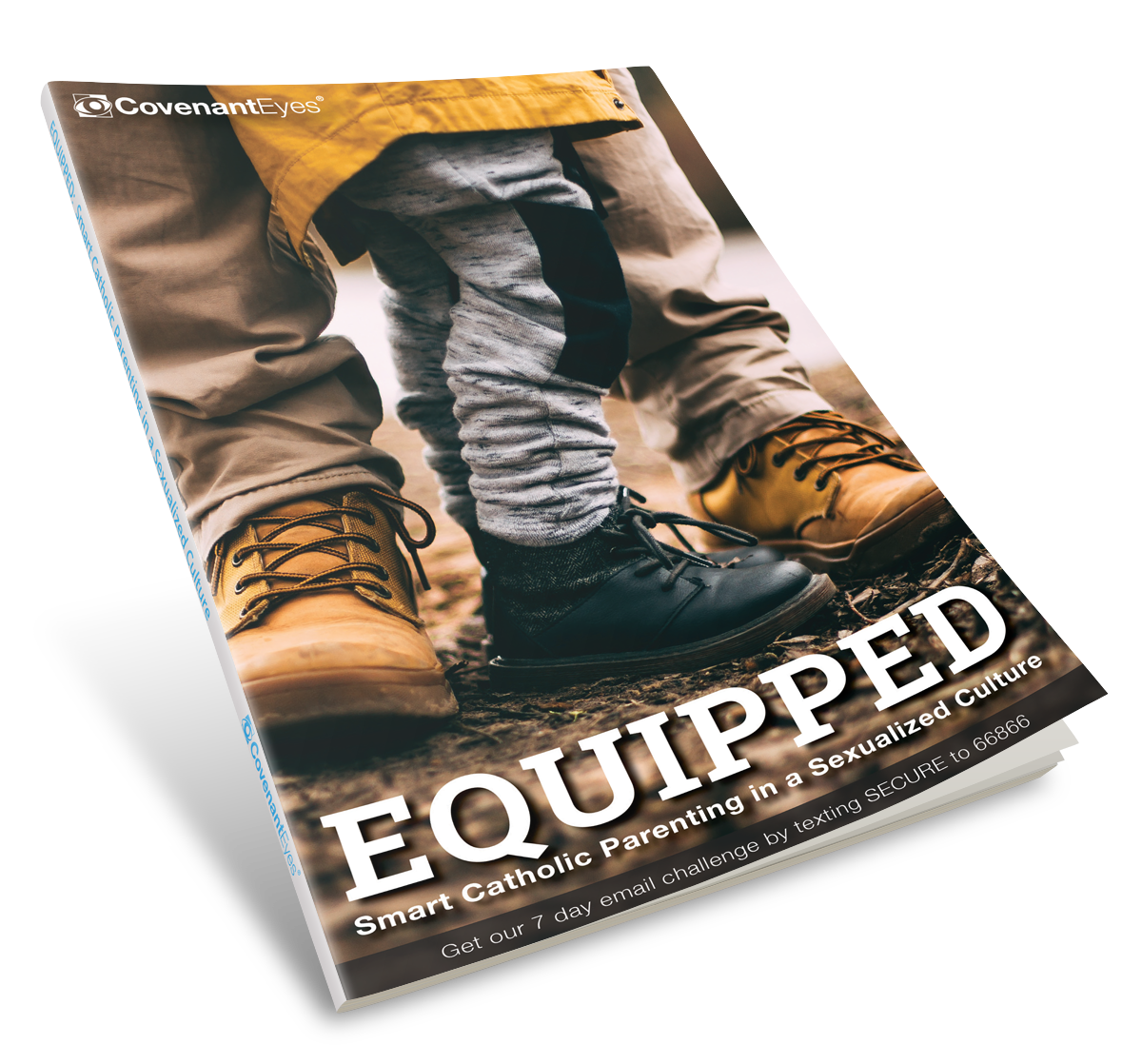 Equipped: Raising Godly Digital Natives
Available for both Catholics and more general Christian audiences, Equipped is short enough to read while waiting for your son's orthodontist visit to finish, but full of our best tips for helping you guide your children through a pornified world. In this ebook, we will show parents how to have honest conversations about self-image, sexuality, sin, and shame, provide proven methods for training our children how to be media literate, and more.
 
Parenting the Internet Generation
A Blueprint for Teaching Digital Discernment
The Internet offers shallow, distorted answers to deep questions with one click. This comprehensive ebook gives parents practical teaching about a Godly self-image, sexuality, shame, sin, media literacy, and parental controls, all wrapped up in the beauty of the Gospel, and includes age-specific conversation guides about sex and technology for pre-school through high school.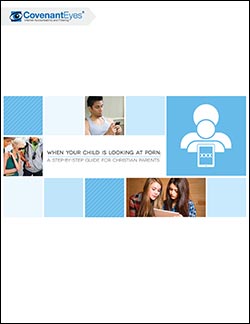 When Your Child is Looking at Porn
When a parent discovers her child or teenager has been looking at pornography, it can be alarming, hurtful, even frightening. In the confusion of the moment, it is important for parents to understand that these are not uncharted waters.
This ebook provides a full step-by-step guide for Christian parents.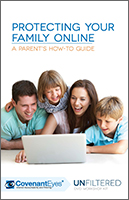 Protecting Your Family Online
A How-To Guide for Parents
Protecting kids online can be a challenge. With so many access points to the Internet, like computers, tablets, and even their iPod touch®, it's hard to know what to look for or where to even begin. This free guide will help parents lock down devices and have productive conversations about Internet use.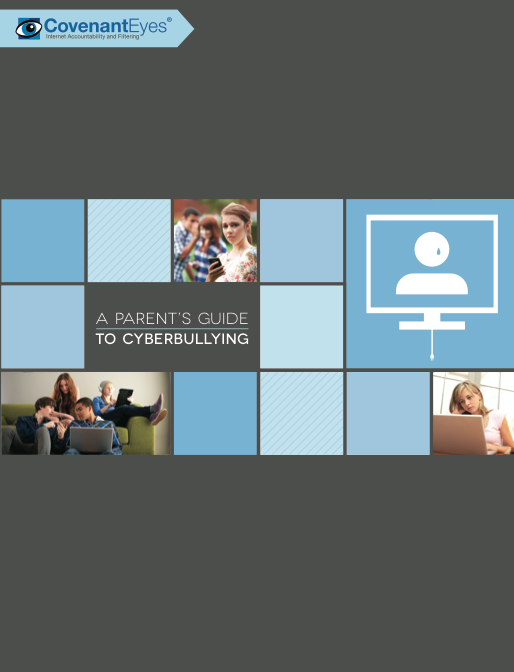 A Parent's Guide to Cyberbullying
Cyberbullying can have serious repercussions, resulting in depression, a drop in grades, self-harming behaviors, and in some cases, suicide.
Whether you're concerned your child is being bullied online, or whether you simply want to equip yourself for the future, this free guide will help you understand what cyberbullying is and what you can do about it.
Support for Couples
Pornography can be devastating to a relationship, resulting in feelings of betrayal, broken trust, and even divorce. With the right help, a couple can persevere, re-establish trust, and grow in intimacy. Learn more about how couples have rebuilt their marriages.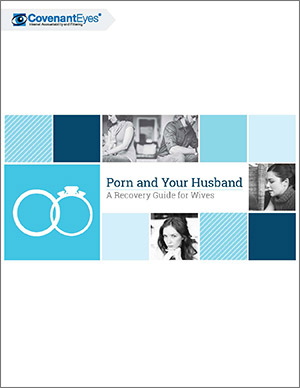 Porn and Your Husband
A Recovery Guide for Wives
A wife who has just discovered her husband's porn use may wonder if she did something wrong, or why she didn't notice the signs earlier, or whether she will ever be able to trust him again.
This free ebook answers some of the common questions about pornography use and offers practical strategies for healing the marriage.
Hope After Porn
4 Women Share Their Stories of Heartbreak…and How Their Marriages Were Saved
Discovering her husband uses porn may be one of the most emotionally devastating experiences of a wife's life. In this ebook, four women share their stories of heartbreak because of their husbands' betrayal, and how they found reconciliation and restoration in spite of it.
Church Support
Sexual images are everywhere–online, in print, on TV, or even just walking down the street. Men and women need mentors and spiritual leaders to help them battle the temptations that bombard them daily. Learn more about how you can bring about change in their lives and in the world at large.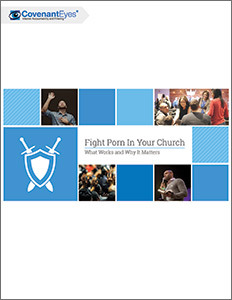 Fight Porn In Your Church
What Works and Why It Matters
Many pastors don't know where to begin with addressing porn use in their church. They don't know how to make their churches feel like safe spaces to open up about secret sin or how to bring up sensitive subjects when there are kids in the congregation. This ebook offers practical first steps for any pastor who wants to take action.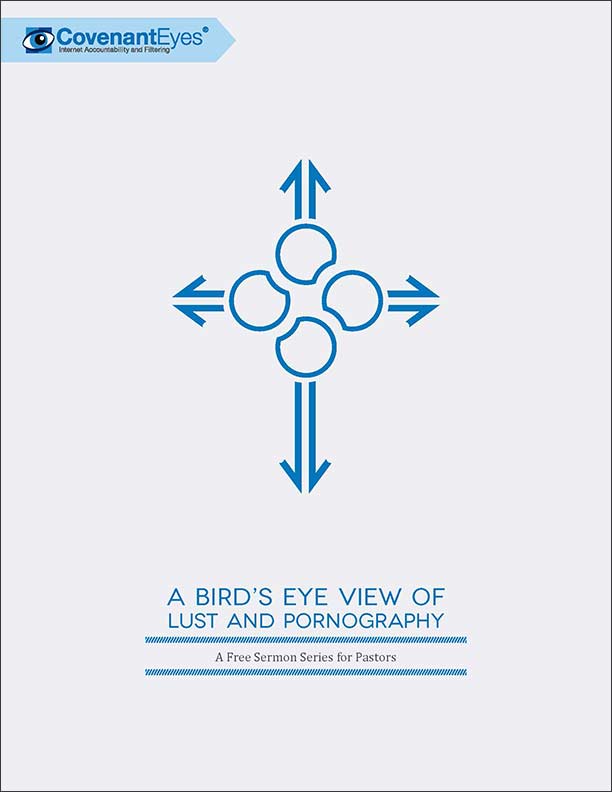 A Bird's Eye View of Lust and Pornography
A Free 3-week Sermon Series for Pastors
Preaching about lust, pornography or idols in many churches can be difficult. This book is a sampling of three chapters from Porn-Free Church. They were originally written as sermons, based on the book of Proverbs, and we want them to be a jumping off point for pastors to begin the pornography conversation from the front.
Internet Pornography
A Ministry Leader's Handbook
When someone involved in ministry secretly struggles with the sins of lust and pornography, where do they turn for help? What would happen if others knew about the struggle? In this free ebook you will read the stories of pastors and counselors who dealt personally with these difficult questions, and many who have broken free from Internet pornography addictions themselves.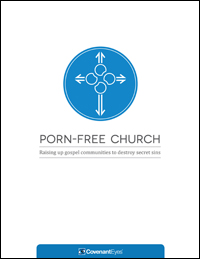 Porn-Free Church
Raising Up Gospel Communities to Destroy Secret Sins
Religious leaders everywhere are waking up to the fact that many members of their congregations may be trapped in a cycle of sin and shame. In this ebook, we asked a team of subject-matter experts from around the country to offer their wisdom on specific topics to pastors and religious leaders.