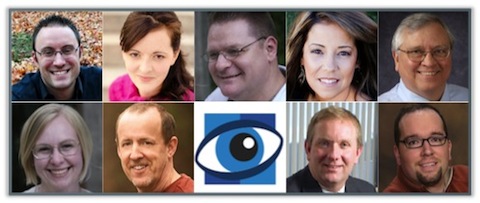 Hi! Welcome to Breaking Free. For the past five years the aim of this blog has been to help you and your family and friends be free from the temptations found online.
Here at Covenant Eyes we hear from hundreds of people every week about the risks they are facing online.
Hurting wives contact us about their husbands who can't seem to stop looking at porn online.
Parents call us concerned about the inappropriate images and conversations their kids are seeing on Facebook, Instagram, YouTube, or other social networks.
Moms and dads want to stop their kids from wasting so much time online.
Christian leaders and individuals talk to us about their desire to break free from hyper-sexualized culture so they can more fully devote themselves to God.
That's why we're here. Our team of authors wants to provide you with answers.
---
Get Updates
We post to our blog several times a week. Enter your e-mail address below to get updates in your inbox.
You can also like our Facebook page, follow us on Pinterest, Twitter, or Google+, or subscribe to our YouTube channel.
---
What's popular around here?
Here are the top 10 most popular posts last month on Breaking Free.
---
Contact Us
Do you have a question or comment you'd like to make? There are a few ways to get in touch with us:
Leave a comment on a post you found interesting. We love getting comments from our readers.
Send us an e-mail with any questions or suggestions.
To write a guest post for us, fill out our form and send us your best stuff!